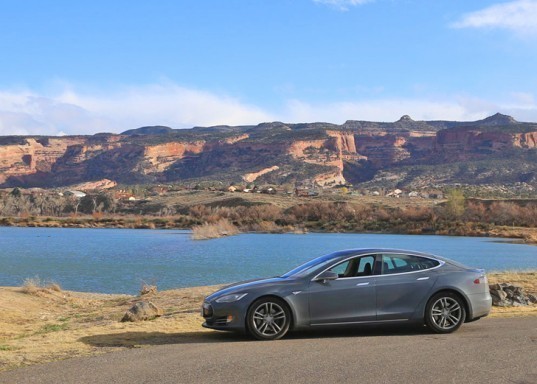 Thinking to fill petrol in your car? No, At least we are not 🙂
Because something amazing just happened! World's most successful electric automobile manufacturer Tesla Motor introduced its model Tesla model S and people are now go crazy about it.
A man drove this amazing super vehicle for 12000 miles with 0 yes ZERO petrol fueling… He spent nothing on petrol and enjoyed its ride across Unites states.
So now we wish we can have this amazing piece of technology and just drive worry less because fueling your petrol is now an Old thing… 🙂
We are witnessing the change in the world how cars industry is transforming and it will definitely impact the oil business as well. We wish these companies a very good luck for the future.