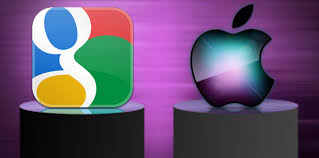 "Google and apple are certainly a strong competition. We are interested in the technologies that companies intend to incorporate to bring together the digital and mobile world"
The news has gone entirely viral ever since the tech giants have announced their entry into the automotive industry. The big car executives are alarmed by the fact and seriously considering for partnering up for better prospects.
Martin winterkorn, the current Volkswagen boss stated that "if apple and Google are looking forward to produce only electric cars, there is quite a possibility that business will go fast and flourish!"
According to winterkorn the new entrants would have a favorable impact in the automobile industry despite of strong competition. The time is perfectly right for a disruptive interloper that could interest younger consumers to the automobile sector.
It is not easy for apple and Google themselves to step into an industry that is already well established and has giant players that consumers are extremely loyal to. Planning is therefore done very properly as per the market tastes and trends. Google aims to make an entry with its self driving car within a period of next five years, whereas apple is working on its incredibly economical electric vehicle that is expected to be released as early as 2020.
From idea generation to the concept to the final product, every stage of development is being carefully managed to maintain the brand image and its credibility. It's not an easy thing yet the tech giants have high hopes and are ready to face any complexities that might occur!
Meanwhile, the already existing car makers foresee strong partnerships along with competition. The win-win situation could be if Google and apple shake hands for joint collaboration. In that case, it would surely be a great move towards better affordability and standard of living shared by many across the globe!