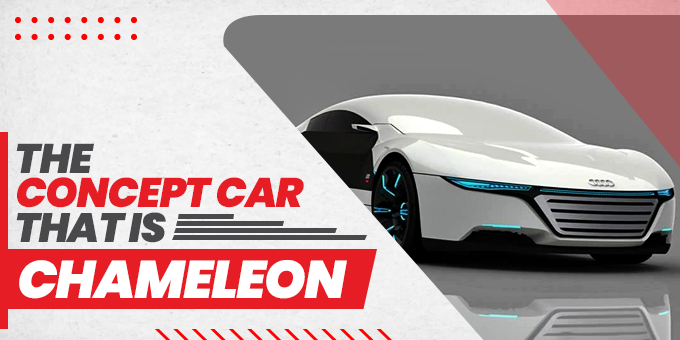 Chameleon has the special tendency to change color and even repair them selves in case of danger, making them deadly species. Yet now a car is expected to be introduced with same combination, though it is expected to be  a comfort filled option for future. The car is expected to come under the umbrella of Audi with body resembling that of Audi A8.
Coming as a brain child of Spanish designer Daniel Garcia it is expected to be a four door coupe. It is ready to give competition to Lamborghini Estoque, Aston Martin Rapide and Porsche Panamera. As according to the designer, the inspiration came from Santiago Calatrava's architectural design in Valencia.
The nanotechnology material is expected to be used in windscreen and roof that is the next generation thing.  The material will allow to get repaired automatically in case of damage and will change color too. The electronic painting system is installed inside that allows the driver to change exterior color of the car with just a touch of button.
The Audi A9 will be powered by hybrid technology making it optimized in terms of fuel consumption requirement hassle. There is much more that is yet to be known though we are confident that this car will be preferred by a greater chunk of market. According to the analysis by tech companies, women have high tendency to get attracted to color scheme matching, so hopefully this chameleon Audi A9 will have special place in the heart of woman. Though the technology upgrade features is expected to grab attention of man.
It is just a concept till now, but we are confident that Audi A9 has a bright future.