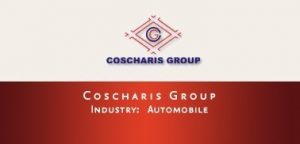 Retaining Top Spot
With the latest development of Nigeria surpassing South Africa as the largest economy of the African continent, the inflow of new projects in Nigeria has flooded the market showing their determination to retain the top spot. The recent and one of the most announcements made in his regard is Coscharis Motors decision to build an auto assembly plant in Lagos. The company which is one of the most famous auto distributer in the country has taken upon the project after witnessing the potential the local market holds.
Project Alliances
Due to the new automotive policy the plan for a CKD plant as a part of the existing showroom and workshop was revisited and approved and will spread on 14 hectares of land. According to the Group Managing Director, Coscharis Motors, Mr. Josiah Samuel, it has been decided that JiangSu Joylong Automobile Co., Ltd, China will be the partner company in this project providing all the technical backup required for the project. DongFeng Design Institute Co.,Ltd, which is an Auto factory design and management company has been included in the project to oversee the design and management of the assembly plant.
Output Forecast
It is being positively hope that the plant will generate 18 units/day which makes 3000 units/year of bused and coasters along with 10,000 units/year of passenger cars, pickups and MPVs. The project under discussion will not only boost the automotive industry in the country but will also result in creating employment thus strengthening the economic backbone of the country.