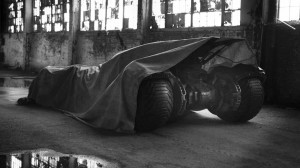 Talking about the different nature of vehicles and their impact on the movies, there is a direct relation in between the two. The more successful movie gets the greater are the chances of the vehicle model gaining popularity.
Some of the vehicle in the entertainment industry is purpose built that are designed especially for the movie. One of such vehicle is that of the Batman Vs Superman car that is expected to be a Batmobile designed for the purpose. Till today we only know that it will have big tires with body may be close to that of a Hummer.  It will be a masterpiece from General Motors and will be different from the previously made models of Batman movie series. The movie will be coming in July 2015 or May 2016 is still to be discovered.
But the vehicle details are awaited for movie lover and automobile freak together. We wish both chunk of people all the best.
Happy Waiting!