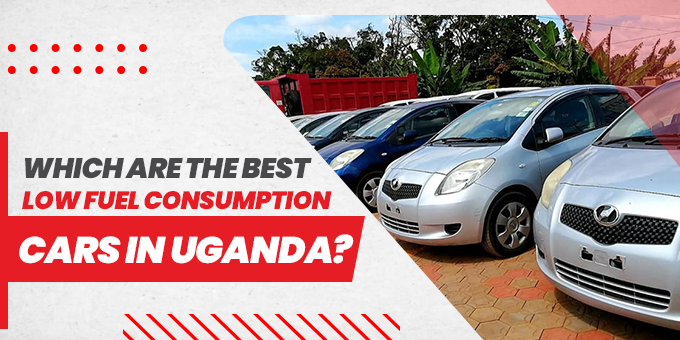 Gas prices are volatile, and they have been on an upward trend across the globe recently. With the volatility in gas prices, it is a good idea to save fuel costs by making durable lifestyle changes. One way is to replace your older car with a more fuel-efficient one.
If you are looking to change your car or purchase a new car, the following are the best low fuel consumption cars in Uganda, available easily through SBT Uganda.
Honda Accord is one of the top-selling cars known for its fuel-efficient engine. The Accord went into production in 1976 and is still around. It comes as a mid-size car available in various body styles. The Honda Accord comes in a front-engine, front-wheel drive.
The base Accord has a 192-hp four-cylinder turbocharged engine with a CVT. The Accord has an EPA range of 488 miles on one gas tank. It ranks high in safety rating by the Insurance Institute for Highway Safety (IIHS).
The tenth-generation Accord comes in a 4-door sedan with a CCA platform. It is powered by two variations of a gasoline engine and a gasoline hybrid engine. The Honda Accord 2022 has a 38 mpg for highway and a 30 mpg for city rating.
The Nissan Sentra has been manufactured since 1982 by the Japanese automaker Nissan. It's been classified as a compact car since 1999 and is currently in the eighth generation. It is an affordable and efficient vehicle with a pleasing-looking body.
The latest Nissan Sentra is powered by a 2.0-liter inline-four engine with a 149 horsepower and continuously variable transmission. It has an mpg rating of 29 for the city, 39 for the highway, and 33 combined. Furthermore, it has an EPA range of 409 miles per tank.
The eighth-generation Nissan Santra was introduced in 2019 and comes as a 4-door sedan. It has a front-engine, front-wheel drive with a 1.6L or 2.0 gasoline engine or a 1.2L gasoline hybrid engine. It comes in three models: the S, SV, and SR. All models are available in a charcoal black interior. Standard equipment on the S trim includes 16-inch tires, cloth seating, air conditioning, Bluetooth capabilities, a touchscreen infotainment system, and air conditioning.
The SV trim is upgraded with the Nissan Intelligent Key smart access system with push-button ignition, 16-inch aluminum-alloy wheels, and a remote vehicle starter.
On the SR trim, you can find 18-inch aluminum-alloy wheels and leather-trimmed seat covers. The premium SR trim includes a Bose audio system with an amplifier and eight speakers.
The Chevrolet Spark is another best-seller among low fuel consumption cars in Uganda. Manufactured by General Motors subsidiary in Korea, it is classified as a city car and comes in a 5-door hatchback body style.
The Chevrolet Spark has survived four generations and will be discontinued after its 2022 model. It is powered by a 1.0L or a 1.4L petrol engine with 98 horsepower, which, to be honest, isn't exactly the best.
The Chevrolet Spark has four trims: the base LS, mid-level 1LT, ACTIV, and the top tier 2LT. All trims are available with a 5-speed manual transmission or CVT transmission.
The car has a fuel economy rating of 30 mpg for the city and 38 mpg for the highway. Its EPA total range of 297 miles for one gas tank. Standard features on the base LS trim include a seven-inch display screen with a touchscreen infotainment system, 4G LTE Wifi, Bluetooth, power door locks, a rearview backup camera system, 15-inch tires, and a urethane steering wheel, among other features.
Toyota Corolla is one of the best cars with low fuel consumption boosting an efficient 2.0-liter engine with 169 horsepower and a CVT transmission. It has an mpg rating of 32 for the city and 41 for the highway.
First introduced in 1966, the Toyota Corolla is classified as a compact car. The twelfth generation Corolla comes as a hatchback, sedan, and station wagon. It comes with standard functional features and an attractive exterior.
The Corolla has been a popular vehicle in most regions as a reliable family car. It has spacious and comfortable interiors and a good price for the base trim.
If you're looking for low-fuel consumption cars in Uganda. You can also consider the Kia Rio. The Kia is a subcompact car. It first went into production in 1999. It is now in its fourth generation and comes as a 5-door hatchback, a 4-door sedan/saloon, and a 5-door station wagon. The 3-door hatchback was discontinued in 2017, and the 5-door station wagon in 2005.
The latest Kia Rio comes with a 120-horsepower 1.6L engine with a CVT transmission. It has a 33 mpg rating for the city and 41 mpg for the highway. The Rio sedan has a good safety rating from the IIHS. However, lower trims do not have most of the driver-assistance features.
In Conclusion
For a wide variety of low-fuel consumption cars in Uganda, you can check out SBT Uganda. You can find new models as well as previously owned cars of high quality and in good condition.
Japanese used cars in Uganda are popular for various reasons. They are durable, fuel-efficient, and reliable cars for family and business use. Any car is guaranteed to give you good fuel economy if driven and serviced well.
You can search our inventory to find a car of your choice. You can also make comparisons and search for cars by applying various filters. We have offices globally, allowing us to source the best cars from around the world.
We go the extra mile to help you find the best Japanese used cars in Uganda. You can contact our customer support anytime through Skype, Live Chat, email, and phone.