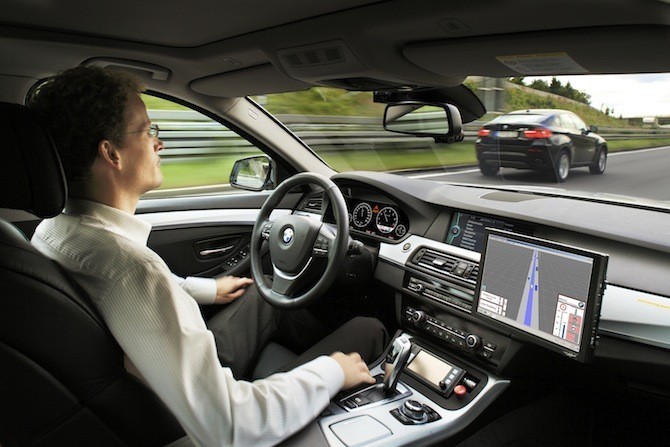 Driving with a driver, but does not intervene: This is a key business area of ​​the future for the car maker. The carmaker plans to build a center for approximately 2,000 employees and its own test track in Munich, Germany. The location is not fixed yet. Till date about 1,000 engineers, software and IT experts are working at different locations in Munich on autonomous driving.
For automakers, the so-called autonomous driving is the most important field of research for the future. Now BMW will build its own large center for research. The plans are apparently well advanced, but there are several other locations in and around Munich to choose from. BMW is planning a research center for about 2000 employees – and its own test track.
The carmaker is already thinking of its own new research center for autonomous driving for quite some time. To date, about 1000 engineers, software and IT experts work on this issue at different locations in the state capital; important offices are currently in the research and innovation center of BMW. But there is not enough room for more employees and not least for a test track.
In addition, BMW plans to marshal the knowledge of its developers in one place by its own account. In the future premises of the group want workshops, offices, parking place and also apartments. The BMW board decision on the new site will be taken in December – which is why the local politicians want to decide the formation of a development plan.
The space requirements estimated by the BMW spokesman Jochen Frey is 50,000 until 70,000 square meters of gross floor area. How many exactly, Frey did not reveal. Only this: "We are in the single digits." The alternative sites are also plots with existing buildings that the BMW could use.
The theme autonomous driving employs the Bavarian automotive group a few years. "Until now, it was a gradual process, we want to speed with the center," says Frey. So the carmaker has, for example, the US start-up companies NAUTO brought on board. The company develops control units that control the handling automatically. In San Francisco, some taxis are already equipped with this technology. They have a camera on the windshield, which monitors the driving behavior, which is then evaluated by computer.