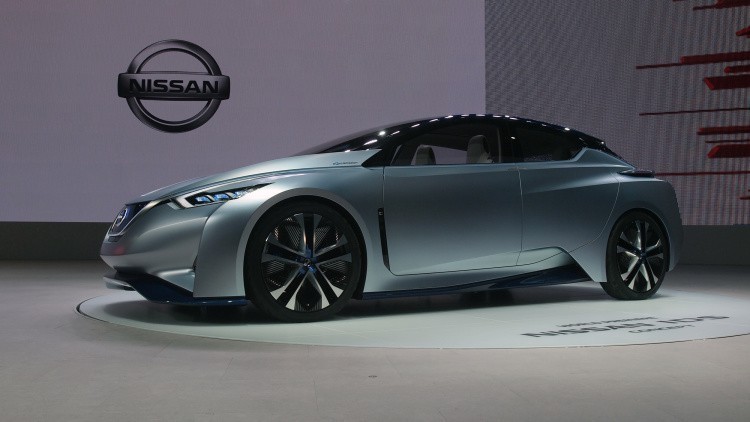 The news are getting revealed that Nissan plan to commence a 200-mile all-electric Leaf though it looks that there will be soon one more long-range EV add up in company's future line. At Nissan's annual shareholder meeting, Carlo Ghosn, Nissan CEO stated that Nissan has planned some efficient and successful strategies to bring something new to the International automotive industry. "Nissan is all set to launch a full range of extender on the compact class within the Japan industry" added Carlo.
Some of the significant feature s such as single-lane self-driving steering and autonomous drive is all geared up to excel the way. Most probably users can witness and avail both the brilliant installment by end of March'2017 next year. At Paris Motor Show last fall, we saw a little glimpse of Nissan Extender range launched at Gripz concept.
Basically, the main difference in the previous and current model revolves around the platform and concept theme. Prior model seems to be more traditionally hybrid, which coupled with fossil fuel engines and comparatively more powering electric motors. According to the sources of Automotive news remarks, "Both advanced new plug-in range extender and Gripz hybrid system will share the same e-power platform for powertrain.
For this semi-autonomous system, the vehicle engineered to offer steering assistance within single lane regardless of driver input. However, Ghosn didn't go into the depth but it looks equivalent to systems coming out from both Volvo and Mercedes-Benz. The functionality of Tesla's autopilot assist the users to change lanes effortlessly – introduced ever first time within the automotive industry.
At Tokyo Motor show last fall, a longer-range all-electric concept used to exhibit in Nissan's IDS. In other Press release the CEO, Ghosn declared that "Our all new, fresh and original electric vehicle will surely meet the customer's demand. As the car is developed with the capabilities of delivering greater fuel efficiency and autonomy." Additionally, the entire range of Extender will use a novel e-power system, which correspondingly meets the strong acceleration, agility, efficiency and agility of the Nissan Leaf.