2017 Jaguar XE is geared up to exceed the expectations and potential of a compact luxury sport sedan. As the brand stated, " Embrace Change, embrace the Jaguar XE". A powerful an dominant build tag line to provide an advanced driving experience with XE combine technological dimensions. Jaguar XE going to offer an impressive driving experience, imposing exterior, alive in-car technology, highly advanced XE engine technology, and an exquisite interior.
Driving Experience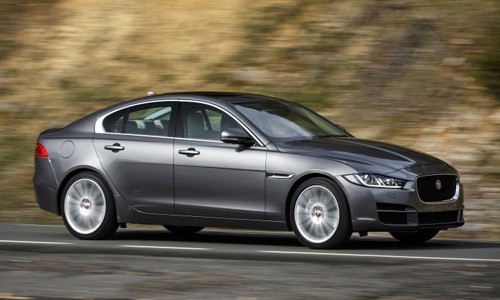 The cutting-edge technology and advanced engineering worked collectively to make every single moment of driving incredible, and absurd. Jaguar XE embraces light chassis for agility and a state of-the-art electronic aid such as JaguarDrive Control and All-Surface Progress Control to enhance the staggering experience of driving. Above this all the option of All Wheel Drive with smart Driveline dynamics, XE provides greater proficiencies in hard or challenging road conditions.
 Exterior
Jaguar holds an Aerodynamic performance – a core function of body design  and supports an impressive drag coefficient. Even the diffusers and underbody protections are inspired by race-car design. A powerful impression, stimulated by F-Type to give a strong sporty look. The sculpted hood sweeps back from J-Blade HID Xenon headlamps – minimizing air resistance.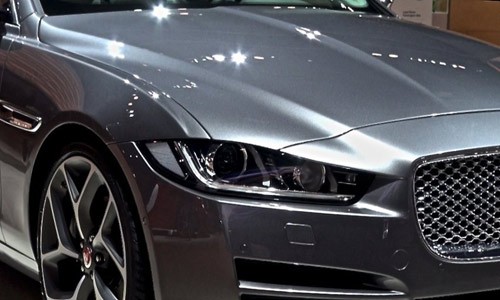 Flowing from front bumper to tail, the intensifying waist-line of XE provides a wisdom of dynamism. The additional signature design cues the front grille pattern and side power vents – deliberately echoing the F-Type sports car. The taut haunches form a flawlessly proportioned overhang a s this feature stems from expertise in aluminum construction developed by Jaguar Cars.
Though, the distinctive rear is a seductive backdrop for high intensity LED tail lights and a seamlessly integrated LED stop light blade.
Interior
Jaguar XE blends the exquisite comfort with finest material and technology to present a luxurious materials with exceptional interior-hosting features. A unique stepped dashboard brushes gracefully away from passenger and driver, offering a touch of space and elegance. XE combines a meticulous craftsmanship with contemporary materials like glove-soft and twin-stitched leather complemented by quality trims and sleek veneers.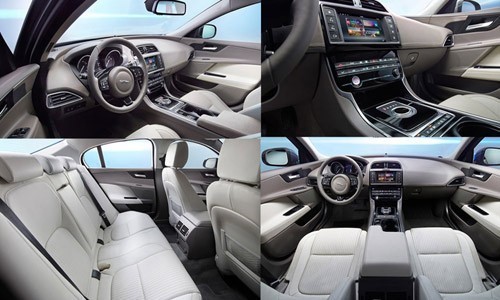 This surprise compact is 77.4 inches wide by 183.9 inches long, having five adult comforting seats. With 15.9 cubic feet of truck space XE can easily accommodate everyone's luggage. XE have fold/split rear seats (standard on Prestige, XE Premium, and R-sport) fold fully or divided by 40:20:40.
In-Car Technology
The In-control touch system enable the features of Navigation guidance, precise climate control, 8-inch touch screen, integrated text-to-voice, Bluetooth phone connectivity, and Jaguar In-control Apps. XE offers an optional laser Head-Up-Display (HUD) to project necessary information and direction on to your line-of-sight windscreen.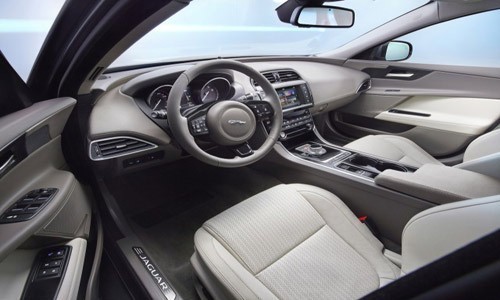 The autonomous Emergency braking system provides a visual and audible warning if the XE forward camera senses a possible collision.  The other features include lane keep assist and Driver condition monitoring, traffic sign recognition with smart speed limiter, and adaptive cruise control with Queue assist.
Engine Technology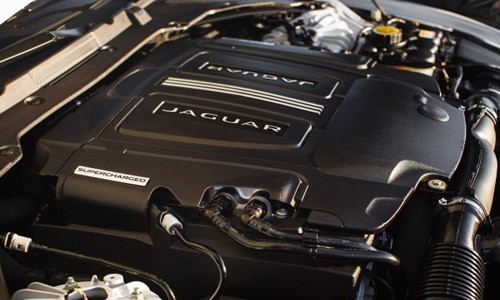 High performance Engine technology is the heart of Jaguar XE, which truly balances the fuel economy, refinement, and performance. It holds a turbo-charged diesel engine, the dynamic proven 2.0 liter 4-cylindergas engine and the same spine-supercharged V6 powerhouse featured in the F-Type. Additionally, XE Jaguar possesses a 8-speed Automatic Transmission giving driving a smooth relaxation and horizontal gear shifting convenience.