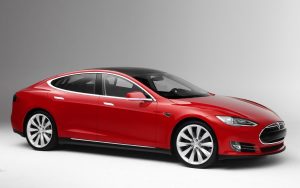 Now you all know the well know electric car manufacturer Tesla. If not then here is a brief introduction. Tesla is the American based electric car manufacturing company and one thing that set it apart from other manufacturers is Tesla cars only run on electric. Yes, these cars are not hybrid or semi electric. Tesla cars are all electric, means you just need to charge and drive. The question arises in your mind is how much you can charge its batteries? And how big the batteries are? Yes your questions are full fledging legitimate and logical and Tesla has also given the answer in a very mechanical manner I would say. When it comes to battery size of the car then the answer is the passengers sit on the batteries. Yes we are right because beneath the car there is a huge battery that runs a car. And when it comes to charging of the car then the car comes with defaults 10kva charger which charge the car fully in almost 9 to 10 hrs means when you ready for the office, by that time you Tesla model s is fully charged and all set ready to give you ultimate driving pleasure. The company also offers 20kva charger but it does not come with the default package and you have to buy it separately. 20kva charger charges the car in 4 to 5 hours. The company has also opened its super charging stations all over the US and some part of Europe and Asia. The best of these super chargers are their rapid charging capabilities and their urban locations.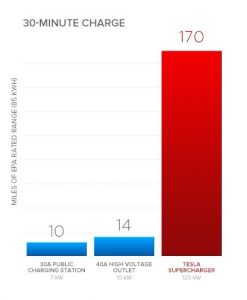 Recently Tesla motor CEO has announced something that is extremely eyebrow raising that the company has open its all patents that means any company can now use this amazing all electric car technology without any patent hassle. By announcing this, CEO of Tesla Motors "Mr. Elon Musk" has challenged all gasoline cars and we also see no future of them as technology sharpens day by day.
We hope soon we will be seeing all cars to be all electric and companies help us to make the world a better place to live.