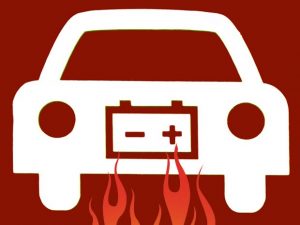 A major automaker TIAX is now testing technology that can result in detecting bad batteries fitted in the car that could potentially cause fire and in dire cases explosion. The system is now the attractive venture of numerous automobile companies. The interest in this research development can make this project commercially available in the within the next 5 years.
Electric car fires can result in in staggering burning although less prevalent than in conventional gasoline fueled car fires. The lithium battery's chemically volatile electrolyte solution is one of the major factors that result in fire eruption and explosion. The TIAX group after determining all the factors that can potentially play a vital role in causing even the most minimum of problems in this regard conducted a research and implementation of a detection system that would prevent certain occurrences from happening before hand. The magnitude of the research is huge and there are still few glitches that need to be sorted out before the implementation can be mainstreamed.
If this technology can be successfully implemented it would contribute greatly to the growing Electric Car category in the near future. The growth in this regard does not cease to amaze us and the safety issues that could result in prevention of thousands of fatalities.