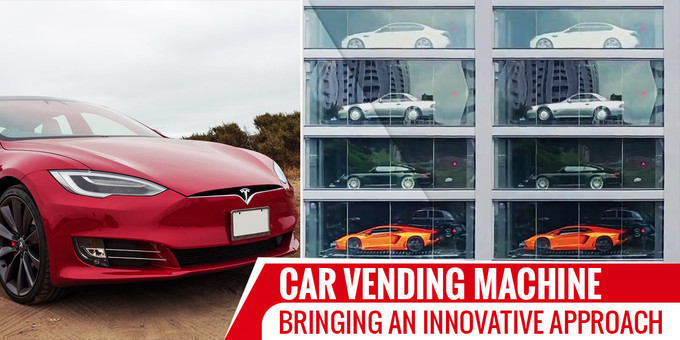 What clicks in your mind first when you think of vending machines? Certainly a place to get soda, chips or daylight pop. But have you ever wondered of a Car Vending Machine that typically offers up Mercedes, BMW, Ferraris and Lamborghinis. Shocked enough! However, this technology has come live in various countries like Singapore, Japan and United States of America (USA). It will be bringing a creative and innovative approach to automobile sales market.
It is delightful to watch that with only soft-press on screen, customers can choose a vehicle as per their desired specs. The vehicles are placed firmly in the tall building with the fixed price, being shown on the digital screens. The automated technology enables to retrieve the car and land it down to the ground level. Hence you can pay for it by Smartphone App or Credit Card, and drive it away instantly.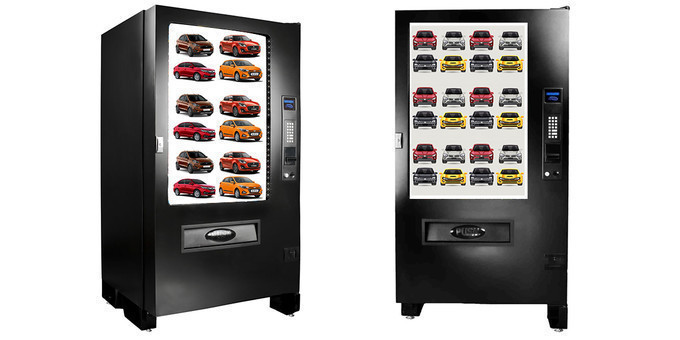 Mesmerizing Destinations To Buy Car from Vending Machines
Car Vending Machine aims to make efficient use of space and provides leniency to customers. So, they can look up for their desired car easily. Here are some notable places from where you can experience the fresh breathe of this technology.
Singapore
Singapore is one of the top destinations to choose up vehicle through vending machine. A futuristic and creatively-engineered 15-storey showroom in Singapore is referred as the world's largest luxury car vending machine. It is an innovation of a renowned used car seller that stands out from the competition. The vending structure can hold up to 60 cars, and the models of luxury automobiles can be seen explicitly from the street through floor-to-ceiling windows. Customers on the ground floor opt from a touchscreen display which car they desire to drive. The car lands within short time thanks to an advanced automated system that retrieves the vehicle to the ground. It offers range of modern luxury sports cars to the likes of older classics. Moreover, consumers can purchase any vehicle like late-night snacks whenever they visit the tower.
United States of America
It seems like the dream has just got real in U.S.A, as one of the prominent auto retailers has initiated a vending machine in various cities such as Houston, Austin, Dallas, Washington, Nashville and San Antonio. The company built up a colossal Car Vending Machine that allows you to buy a car as feasibly as getting a soda late night. This structure is a five-storey tower which can accommodate up to 20 cars easily. The customers can move to the vending machine tower anytime and search for their names in an automated booth if registered before. Only the registered customers have option to insert the special coin for initiating the vending process. The customers can also purchase a car exclusively online, and select to take delivery of their car through a proprietary and fully-automated pick-up experience. Hence the car is automatically brought to bay from tower, so the consumers may find easy to drive it to the home.
United Kingdom (U.K)
U.K has recently launched its first vending machine with the collaboration of reputed auto traders of the country. It is like a vending box that has a car in it with set price, key dispenser and payment acceptor. This vending machine is currently setup in London at Spitalfields Market, allowing car buyers to have instant purchasing in the account of just one touch. The customers can pay for it by card or any mobile Application, and drive it away instantly with their craziness and appetite for automobiles.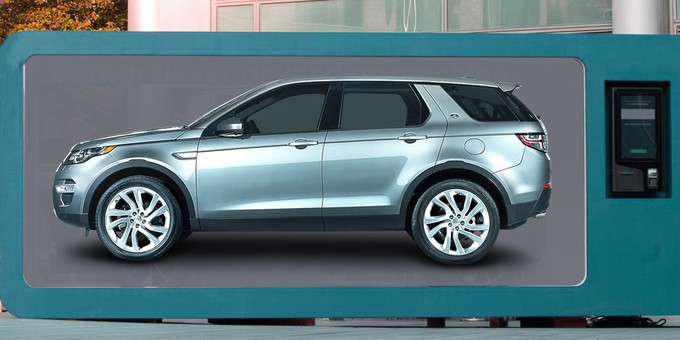 Car Vending Machine as a Space-Saving Solution
The concept of the Car Vending Machine showcases an extravaganza in terms of brand promotion and marketing exercise. Besides, this type of structure serves as a space-saving solution in the confined areas where there is less space for car storage. However, the this idea can also be utilized with car parking companies, as it finds to be more pragmatic solution in the traffic-congested cities. Buying your desired car with such ease and feasibility brings more excitement, while offering the touch of more instant purchasing in future.