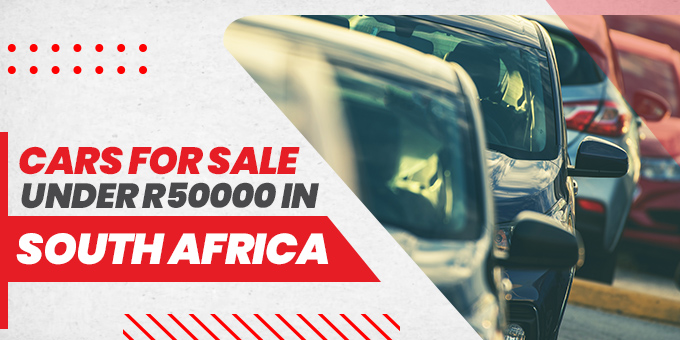 Finding a reliable and budget-friendly car can be a challenging task, especially when you are on a tight budget. There is a rising need for reasonably priced, reliable secondhand automobiles in South Africa. Fortunately, Moreover, SBT Japan offers a large selection of used cars at affordable prices. In this article, we will explore the top 5 cars for sale under R50000 in South Africa, highlighting their features, pricing, and why they make excellent choices for cost-conscious buyers.
Top 5 Cars under R50,000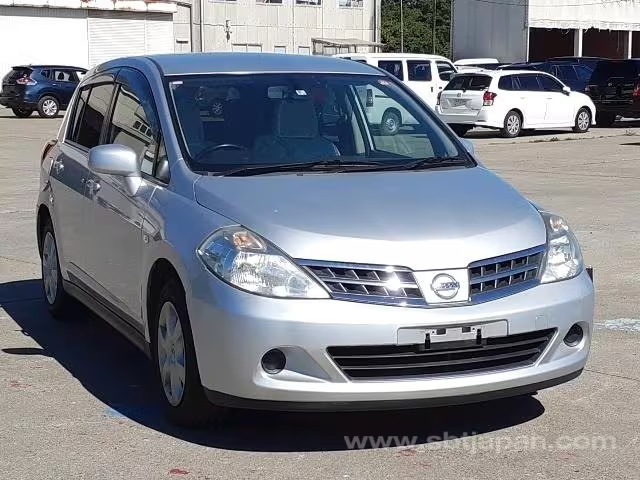 Price of Nissan Tiida in South Africa Starting from R10,000
The Nissan Tiida is a popular choice among budget-conscious car buyers due to its practicality and reliability. It is an excellent choice for daily commuting and family use due to its streamlined style and spacious cabin. The Tiida comes equipped with a fuel-efficient engine, ensuring economical fuel consumption during your travels.
Features:
Engine: The Nissan Tiida is powered by a reliable and fuel-efficient engine, providing a balance between performance and economy.
Interior: With a spacious cabin, comfortable seating, and ample legroom, the Tiida ensures a comfortable ride for both the driver and passengers.
Safety: Essential safety features like airbags, anti-lock brakes, and stability control are included in the Tiida, giving you peace of mind when driving.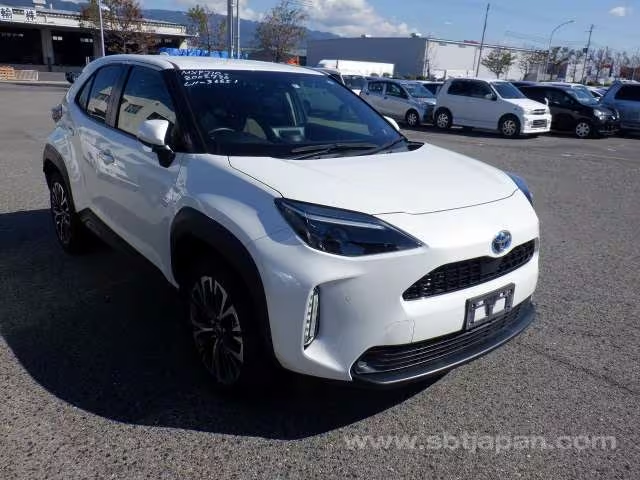 Price of Toyota Yaris in South Africa Starting from R35,700
The Toyota Yaris is renowned for its dependability and low maintenance costs. It is a preferred option for people looking to buy their first cars. It also happens to be a fairly reliable city car. The Yaris offers excellent fuel efficiency, making it an economical option for daily commuting.
Features:
Fuel Efficiency: The Toyota Yaris boasts impressive fuel efficiency, helping you save on fuel expenses and reduce your carbon footprint.
Compact Design: Its compact size makes parking in tight city spaces a breeze, while its nimble handling ensures a smooth driving experience.
Reliability: Toyota's reputation for reliability ensures that the Yaris is built to last, thus reducing the risk of costly repairs.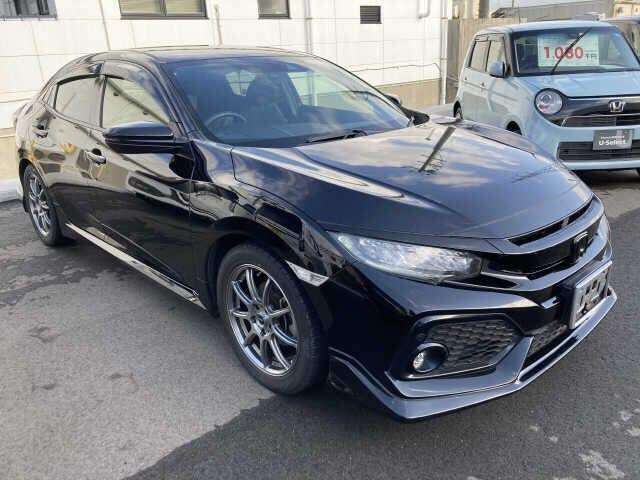 Price of Honda Civic in South Africa Starting from R39,000
The Honda Civic is a well-rounded option for those seeking a balance between performance and practicality. Modern professionals, as well as households, find it to be an appealing choice because of its modern appearance and cozy interior.
Features:
Performance: The Civic's quick engine offers a pleasant driving experience and has enough power for cruising on the highway and in cities.
Comfort: The well-designed interior, with supportive seats and modern amenities, ensures a comfortable ride for all occupants.
Resale Value: Honda vehicles, including the Civic, are known for their high resale value, making them a smart investment for the future.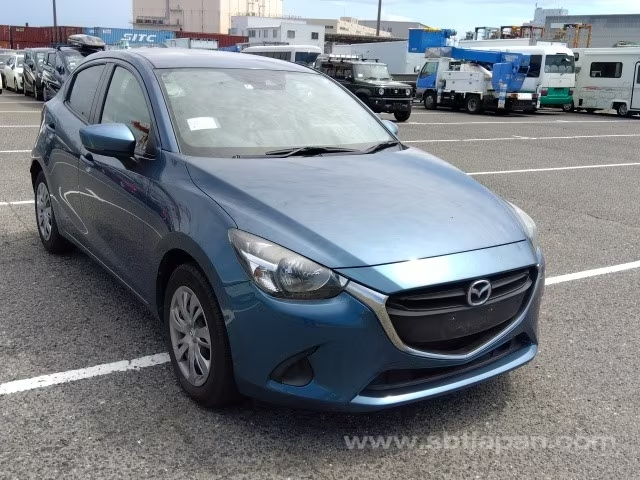 Price of Mazda Demio in South Africa Starting from R6,600
The Mazda Demio, sometimes referred to as the Mazda2, is a practical and affordable hatchback. It is the perfect vehicle for driving in cities and navigating through traffic due to its small size and nimble handling.
Features:
Compact Hatchback: The Mazda Demio's modest size makes it simple to navigate narrow city streets and park in confined areas.
Fuel Efficiency: Its efficient engine ensures you can cover more miles with less fuel, saving money in the long run.
Modern Features: The Demio has contemporary amenities, including air conditioning, electric windows, and a user-friendly infotainment system, despite its low price.
Price of Volkswagen Polo in South Africa Starting from R14,300
The Volkswagen Polo is a well-known hatchback that combines German engineering with practicality. It offers a comfortable ride, solid build quality, and a touch of elegance, making it a favorite among used car buyers.
Features:
Build Quality: Volkswagen is renowned for its sturdy build quality, which translates to a durable and reliable vehicle.
Interior Sophistication: The Polo's interior boasts premium materials and a well-designed layout, creating a comfortable and enjoyable driving experience.
Safety Features: The Polo is designed with safety in mind and has cutting-edge safety systems to safeguard you and your passengers while driving.
Tips for Buying a Used Car Under R50,000
When purchasing a used car for sale in South Africa, it's essential to be restrained and well-versed about the specifics. Here are some valuable tips to help you make a wise decision when buying a car under R50,000:
Set a Budget: Establish your spending limit before looking at vehicles. Take into account not just the initial cost but also recurring expenses like insurance, upkeep, and gasoline.
Do Your Research: Find a car that fits your needs and budget by researching several types and models. Look into reviews, ratings for dependability, and typical problems with the models you are considering.
Inspect the Car's Condition: If feasible, check the vehicle thoroughly yourself, or have a reliable mechanic do it for you. Verify that all crucial systems are operational and look for signs of wear and tear, corrosion, and leaks.
Check the Vehicle History: Obtain the car's history report for accidents, major repairs, or outstanding loans. A clean history ensures a higher chance of getting a well-maintained vehicle.
Consider Fuel Efficiency: With rising fuel prices, opting for a fuel-efficient car can save you money in the long run. Look for cars with good mileage ratings to reduce your fuel expenses.
Negotiate the Price: Especially when purchasing from individual vendors, don't be hesitant to haggle over the price. A better rate or repairs that are covered could be available.
Test Drive the Vehicle: Drive the vehicle to determine how well it performs, handles, and feels overall. Pay attention to any strange sensations or sounds.
Verify Ownership and Documents: Ensure that the seller has clear ownership of the car and that all necessary documents, such as registration and roadworthy certificates, are in order.
Why Choose SBT Japan for Used Cars?
SBT Japan is a well-established and reputable company specializing in the export of used vehicles from Japan. Here are some reasons why choosing SBT Japan for your next used car purchase is a smart decision:
Wide Selection: SBT Japan offers an extensive range of used cars from various manufacturers, providing you with plenty of options to choose from.
Quality Assurance: Each car listed on the SBT Japan website undergoes a thorough inspection to ensure its quality and condition. You can have confidence in the reliability of their vehicles.
Transparent Information: SBT Japan provides comprehensive information about each car, including specifications, features, mileage, and more. This transparency allows you to make an informed decision.
Customer Support: The customer service staff at SBT Japan aims to support you with your purchase and respond to any questions or issues you may have.
Secure Transactions: The company offers secure payment options and ensures that all necessary documentation management is efficient and professional.
Conclusion
Purchasing a used car under R50,000 can be a rewarding experience, especially when you find a reliable and budget-friendly option that meets your needs. The top 5 cars for sale under R50000 from SBT South Africa – Nissan Tiida, Toyota Yaris, Honda Civic, Mazda Demio, and Volkswagen Polo – offer a range of features and benefits to cater to different preferences.
Remember to research, inspect, and test drive any car you are considering, and be sure to verify the vehicle's history and documents. SBT Japan's reputation for providing quality used vehicles, along with their wide selection and customer support, makes them a trustworthy choice when seeking a used car in South Africa.
With these valuable insights and tips, you can confidently approach the process of purchasing a budget-friendly and reliable used car and embark on memorable journeys with your new set of wheels. Happy car hunting!