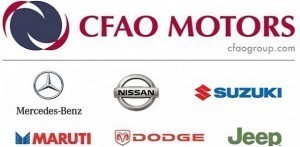 Due to the newly announced importation policy in Nigeria, the list of foreign companies has been growing to invest in Nigeria. In the latest news, the French automobile manufacturer CFAO Automotive Group has commenced its plan to initiate the production of an assembling plant in Nigeria.
The CFAO Automotive Group has begin taking the necessary measures to for logistics arrangement in order to commence the production of the assembling plant in the country. In a statement made by Managing Director of CFAO, Olivier Levigne, it was highlighted that the company with engage in the local assembly of Mitsubishi and Fusi light trucks and pickups. The company's present workshop and warehouse on the 15,000 square meter land in Amuwo Odofin Industrial Area, Lagos will be converted into the assembling plant. The project has been made possible due to the undeniable support of National Automotive Council to initiate the new automotive industrial venture in the country.
The efforts of CFAO were commended by the NAC authorities for taking initiative and advantage of the Nigerian Automotive Industrial Development Plan (NAIDP) for smooth local manufacturing of vehicles. It was also assured by the NAC that the government had set up appropriate fiscal measures, incentives and conducive business environment for the benefit of foreign investors under the automotive development plan. The actions taken under are to ensure the economic stability of the country and the sustainable automotive development in the country.