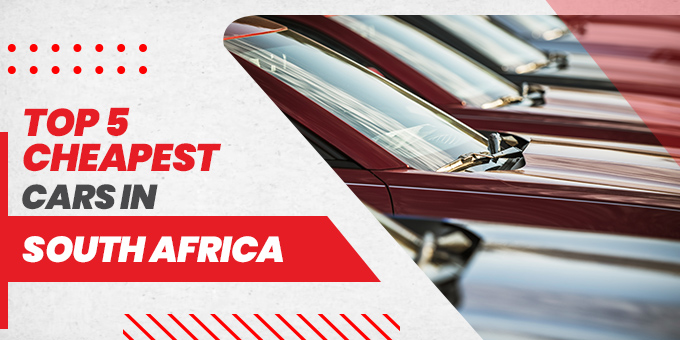 The automotive industry in South Africa is diverse and quite competitive. All types of vehicles are offered per the client's needs and budgets. In the current economy, most people are on the hunt for the cheapest car in South Africa so they can manage transport and maintain the car easily. This article is very helpful for people looking for a vehicle in South Africa since it lists the most affordable cars in the region. It will also discuss SBT South Africa, a great platform for affordable cars. By the end, you will get to know what cars can be bought in South Africa within your budget.
5 Most Cheapest Cars in South Africa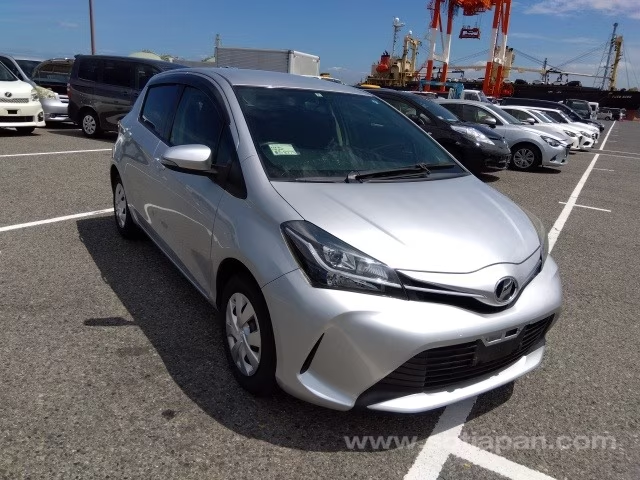 The Toyota Vitz has gained popularity as one of the cheapest cars in South Africa. It delivers outstanding value for money due to its useful design, dependable performance, and reasonable cost. A fuel-efficient engine, cozy seats, and a number of safety measures furnish the Vitz, making it a dependable option for everyday commuting. The Vitz offers convenience for your everyday commute, whether you're a small family or an urban worker.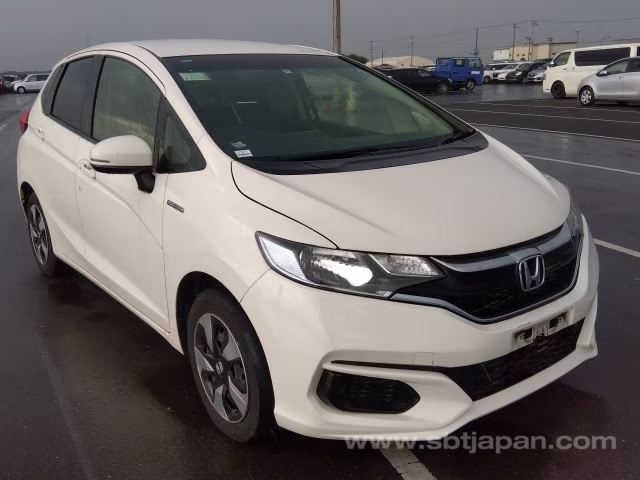 The Honda Fit is another budget-friendly car that has made its mark in the South African market. With its stylish design and compact size, the Fit is perfect for navigating through urban traffic and tight parking spaces. Despite its affordable price tag, the Fit doesn't compromise on safety features and offers modern amenities. With its fuel-efficient engine, the Fit is an excellent choice for those looking for economical daily transportation.
The Nissan Note is a well-liked option among consumers who are on a limited budget because of its dependability and affordability. With its spacious cabin, comfortable seating, and impressive fuel efficiency, the Note provides a comfortable and cost-effective driving experience. The Nissan Note also offers a range of convenient features, such as power steering, air conditioning, and advanced safety systems. If you're in the market for a reliable and affordable vehicle, the Nissan Note is definitely worth considering.
The Volkswagen Polo has long been a favorite and one of the cheapest cars in South Africa due to its quality build, stylish design, and reasonable price. The Polo delivers a smooth and delightful driving experience by fusing German engineering with affordability. With its streamlined design, roomy cabin, and cutting-edge safety systems, the Polo is a flexible alternative appropriate for both city driving and extended trips. The Polo is a solid choice if you're looking for a reliable and affordable hatchback.
In addition to the above cars, Toyota RAV4 is another model that is cheap and reliable. It is a compact SUV with a competitive price and appealing design that attracts customers. The RAV4 has features of higher priced SUVs, but it is budget-friendly, which makes it the top choice. It offers great value for money.
Where to Find the Cheapest Cars for Sale in South Africa?
When it comes to finding the best deals on affordable cars in South Africa, SBT South Africa is a trusted platform. Whether you're looking for hatchbacks, sedans, or SUVs, SBT South Africa is a go-to platform for finding the cheapest cars for sale.
SBT Japan Used Cars in South Africa
South Africa is no exception to the high-quality used cars that SBT Japan is renowned for. It ensures that customers receive well-maintained vehicles that undergo thorough inspections and meet high-quality standards. If you're in search of a reliable and affordable SUV, the RAV4 SBT Japan is a top choice.
Factors to Consider When Buying a Cheap Car in South Africa
In order to make a well-informed selection while buying a cheap automobile in South Africa, it's important to take a few aspects into account. Consider the following important factors:
Budget: Before beginning your search, ascertain your financial constraints. You may focus on automobiles within your budget range by reducing your list of potential vehicles.
Fuel Efficiency: Since you're looking for an affordable car, it's wise to consider one with good fuel efficiency. A car that consumes less fuel will save you money in the long run.
Maintenance Costs: Cheap cars should also come with affordable maintenance costs. Understand the average costs of spare parts and servicing by researching the specific car model you're interested in. This will help you avoid unexpected expenses down the line.  SBT South Africa offers a wide selection of used cars, including popular models like the RAV4 from SBT Japan
Reliability: Look for car models known for their reliability. Reliable cars have lower chances of frequent breakdowns, reducing repair costs and ensuring peace of mind.
Safety Features: Even though you're on a budget, prioritize safety. Check for essential safety features like airbags, anti-lock braking systems (ABS), stability control, and seatbelt pre-tensioners.
Financing Options for Affordable Cars
If you're unable to purchase a cheap car outright, there are financing options available to make the process more manageable. Here are a few common avenues to explore:
Bank Loans: Banks offer car loans with competitive interest rates. Compare offers to find the terms and circumstances that best suit your budget.
Dealership Financing: Some dealerships give consumers access to in-house financing solutions. Make sure you carefully examine the conditions, interest rates, and repayment options before committing. You might want to apply for a personal loan from a financial institution. The purchase of an automobile is one of the many uses for personal loans.
Tips for Buying Used Cars
When searching for affordable cars, it's likely that you'll come across used vehicles. Here are some tips to keep in mind when buying a used car:
Vehicle History: Obtain a comprehensive vehicle history report to understand the car's past, including accidents, maintenance records, and ownership history. This knowledge aids in making informed decisions and avoiding potential problems.
Inspection: Have the vehicle checked out by a reliable professional to look for any present or possible mechanical issues. This step ensures that you don't end up with an unreliable vehicle that requires extensive repairs.
Test Drive: Take the vehicle for a spin to gauge how well it performs, handles, and feels. You'll have a better idea of if the automobile lives up to your expectations after having this first-hand experience.
Negotiation: When purchasing a used automobile, don't be hesitant to bargain with the seller about the price. To negotiate a reasonable price, find out what the market is willing to pay for the particular model.
Conclusion
With the top 5 most affordable cars in South Africa, including the Toyota Vitz, Honda Fit, Nissan Note, Volkswagen Polo, and Toyota RAV4, along with platforms like SBT Japan offering great deals, finding a budget-friendly car is within reach. Fuel efficiency and budget should be your top considerations while buying a car. Additionally, explore financing options if needed and keep in mind the tips for buying used cars. The guidelines discussed will help you make an accurate choice and use your money to buy the best suitable car for yourself.