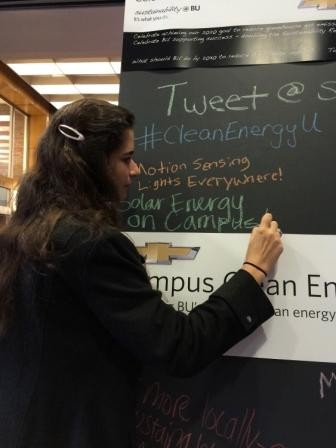 Chevrolet clean energy campaign has been a total hit in recent times and have earned the climate leadership award 2015. The automaker has actively collaborated with the United States green building council to reduce the carbon footprint. In simple terminology, Chevrolet aims to be more responsible carmaker by minimizing the green house gas emissions that could adversely affect the people and environment on the whole.
The environmental protection agency acknowledges the efforts initiated by the corporation and even marketed the methodologies incorporated to achieve the target. Chevrolet as per the plan has encouraged schools and colleges to participate and collaborate and in return they would be assigned with the carbon credits for voluntary contribution.
The campaign got viral through series of workshops, webinars and social media platforms. Few initiatives taken included LEED certified centers, upgraded and efficient lightning and onsite renewable energy sources. Eleven colleges came forward to spread the message far and wide and support the initiative.
The clean energy campaign is the brand's bold move towards a serious matter prevailing across the globe. According to the facts and figures, if Chevrolet is able to successfully run and impart the campaign, around 8 million metric tons of carbon emissions could be wiped out of the environmental system which is equivalent to a large and mature forest similar to US Yellowstone national park. This is undoubtedly a big achievement. The only barrier is to create awareness amongst the masses and once it's done the benefit would be shared by all living in society.
Those who are interested in being part of the campaign and participating in the initiative could join hands with students and climate leaders easily through #cleanEnergyU.