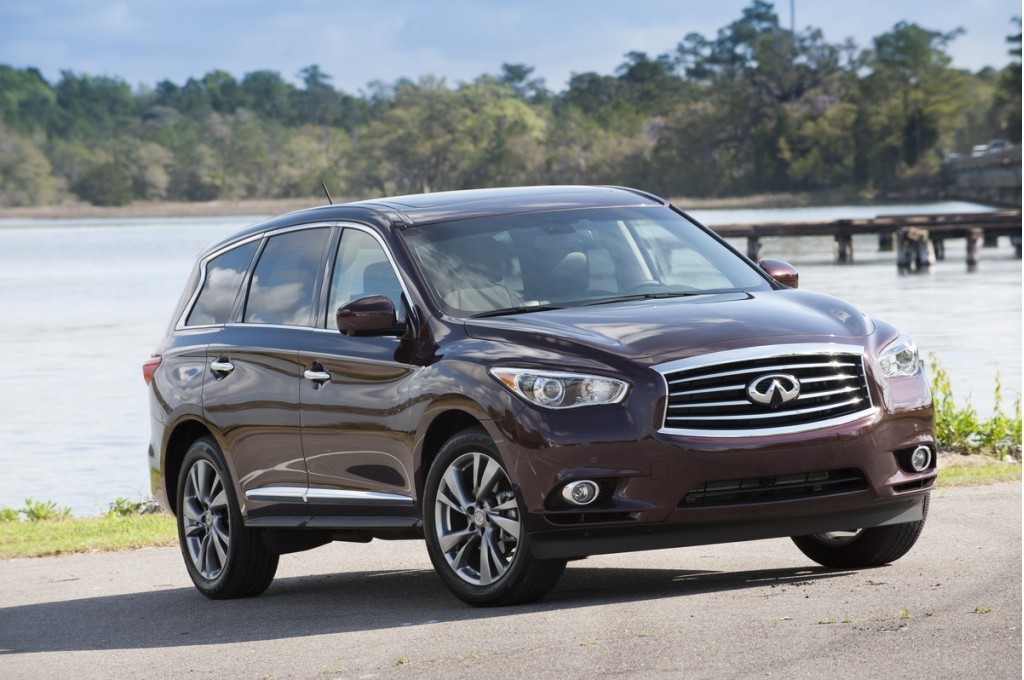 Infinity JX is now transformed into Infinity QX60, a better competiton to Buick Enclave. A clear comparison can be made on the basis of its excellent features and driving experince these wagons are offering to the driver. Both the Enclave and JX offered curvy and premium class looks adding value to the driving, however Enclave was slightly changed and refreshed in 2013.
The JX is launched with a crossover body which is not even seen in the Merecedes R Class, the later infinitis were also launched with the same trendy look. Though the other interior is outstanding with mutted woodtrim and minimum cutlines.If we talk about performance comparison betweeen Enclave and JX, both are driven on V-6 Engine. This is also observed that Enclave Buick's V-6 Engine is provided with a slightly better shift logic than the previous models. The steering of JX is flexible and driving is smooth and calm , on contrary the Enclave driving might be a bit hefty but ride control is better.
The 2014 launch of JX is QX60 which is also offered in a hybrid model with optimized gas mileage than Enclave. Enclave beats JX due to more space, it can accomodate 8 passengers at a time and no performance isuess are faced though carrying more load at a time. The Enclave is far better than JX when it comes to luxury features like voice control and infotainment.
To sum it up Buick Enclave beats JX in the contemporary situation, the QX60 is a postive move by the company but it will win the market only if it will improve its audio-system, IIHS performance and add new and exciting features in it in the upcoming models!