Races are the experience of thrill mixed flush of adrenaline every now and then. But it turns to be a disaster when deaths happen. Deaths that occur because of negligence by driver, mechanical issues in car/ motorcycle and safety concerns on track.
Here are the two tracks that have taken life of those who were part of a race. The first place earner is a blood earned winner with second place being mercilessly bad.
Isle Of Man
It is considered a beast in taking lives of people, with unprecedented competition. There were on an average 242 lives taken on this island, and since the year 1946 the two year that remained death free. The first one was the year 1982 when race did happened, and miraculously no one was killed, while the year 2001 is another year with no deaths because of cancellation of event.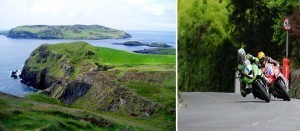 Nurburgring
It is named "Green Hell" because it has mesmerizing beauty of nature with hidden murderer of 68 people. This place of Germany has experienced death between 1928 and 2010 in huge number, making motor racers think twice before starting the voyage.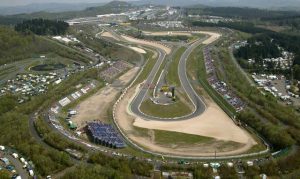 Note that, the accidental events have mostly happened in the past. It was the time when safety rules were not well-defined and the racing system was in experimental phase.