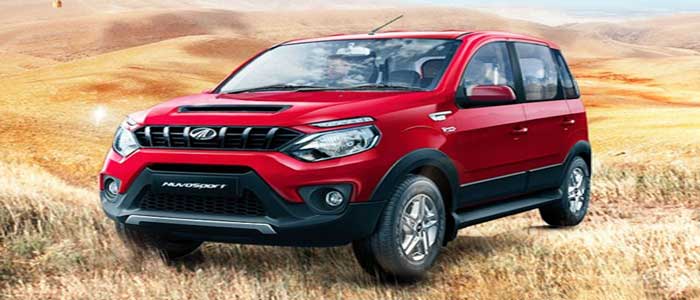 Though, Mahindra NuvoSport has it's official launch this week, but it's engine specifications and technical features are already revealed, a week earlier on the official website. As per the authorized detailing Mahindra Nuvosport comes with the Quanto's 1.5 three-pot diesel engine in assistance with 5-speed manual transmission.  It's a sub-4 meter SUV that will appear as the face-lifted and advanced version of previous Quanto going to make it's grand launch officially on 4th April. So far, the information about Nuvosport is that the innovative SUV will be accessible in the International market in four different variants including – N4, N4+, N6 and N8.
Elite Exterior of Nuvosport SUV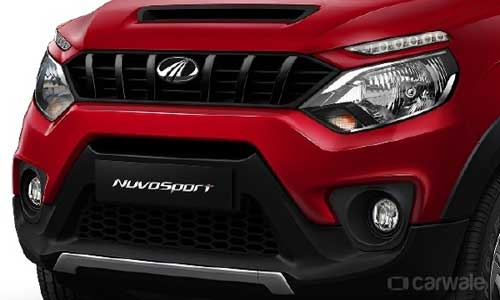 The classy and exclusive exterior of Mahindra NuvoSport will surely target wide population to show their interest in buying the new automobile innovation. The SUV embraces all-new front fascia coupled with higher bonnet, superior  air dam, eyebrow alike DRLs, novel indicators & lamps and smaller yet sophisticated grille. Nuvosport incorporates door cladding for more robust posture and contemporary 5-spoke alloy wheels. Apart from stylish  exterior outlook, comfortable interior also plays a notable part in making an influential affect of Mahindra NuvoSport in global automotive industry.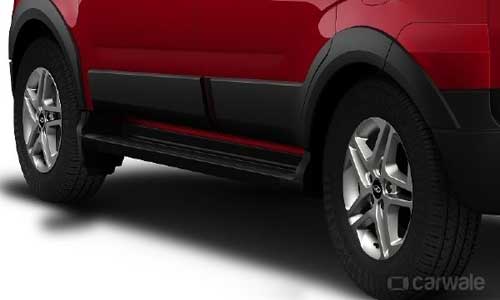 Magnificent Interior Stance
NovoSport indoor embraces a seven seater layout similar to traditional Quanto's, which enhances the elegance symbol of inner cabin with a sparkling stroke of trim options. However, the advanced version will going to launch with first-in-class eight way bendable seats tied with lumbar assistance, Bluetooth connection, reserve parking camera, Dual DIN touch screen infotainment features, center console system and full cruise control options. Additionally, the outer rear layout will be constant and unbothered except the redesigning of tail lamps.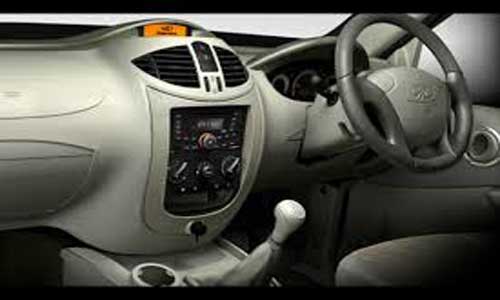 Engine Specification Pattern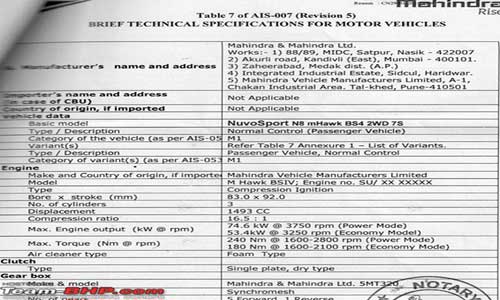 As per the NuvoSport specification report, the engine of the SUV comes with the maximum power output of 100PS and high torque of 240Nm. The vehicle is introduced on Economy mode, which on usage reduces the torque down to 180 Nm and power to 72.6 PS. The automobile also going to offer a 5 speed AMT just likable Mahindra TUV300. As discussed earlier, the driving experience going to be brilliant with its new 1.2 liter mHawk 100 petrol engine fixed with 5-speed manual transmission. The automobile is a great choice for the potential buyers who prefer comfy driving options blended with sophisticated yet modish structure and exterior layout.
Even the worth of NuvoSport is structured by visualizing the non-negotiable demand from the buyers. It will be offered at more premium cost than the Mahindra TUV300 and the consumers looking the stylized SUV to priced between the affordable range of $9034.75 to $12799.33 (Rs 6 Lac to 8.8 Lac).