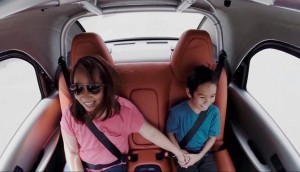 In today's time, an individual is bombarded with numerous decisions one after another. Each decision is further complicated by the list of options and strings attached to it. And now kids have their own opinions and suggestions too!
Buying a car is a thought provoking and complicated process. One has to invest not only financially but also time and energy to get the best vehicle that fits the family needs. There are number of factors that are considered to shortlist offerings such as safety, reliability, practicality, storage space and child safety features. The dealers provide buyers with all sorts of baseline information and a test drive for a better decision. However, recently another strong variable is observed which parents couldn't resist.  In addition to a spouse's reaction to a car, apparently kids have strong opinions about it too. The researchers are thus wondering how much weight do parents give their kids opinion during the buying process.
According to a research, it is seen that kids spend as much time in test drive as their parents. Going green and mobile tech are standard must haves for every car. A little techy and older kid is interested to know about hybrid and electric cars. Strong dissatisfaction is expressed for cars that have lack of Bluetooth audio connectivity that supports iPods. There are some kids who are quite concerned about colors that interior and exterior carries. A parent said: "my child almost begs when picked up from school and says anything would be better than that embarrassingly ugly green car."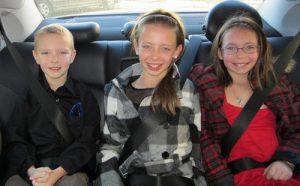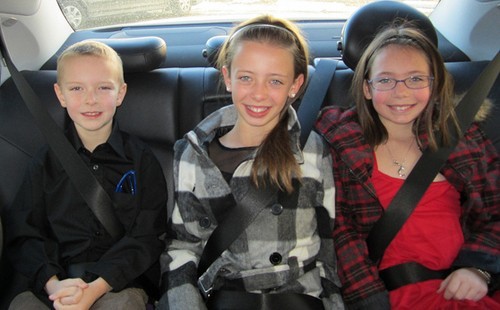 Another parent exclaimed: "My oldest is all about looking cool and impressing her peers in the carpool lane. One might think this would extend to high end or luxury manufacturers, but she's only interested in progressive exterior design no matter what the price is. She was a huge fan of the Hyundai Veloster for its edgy cool factor. If she can imagine someone famous driving a car then it receives her voracious approval. I could agree to be swayed by her opinion on this one, as I also agree that the Veloster looked different than everything else on the road. But if I had to choose between it and a more sensible sedan at the dealership would her viewpoint win out, is quite possible!"
Thus, it seems parents are as accommodating as possible to their kid's wishes and choices these days even when there is a major decision like a car purchase. Declared by a research study, Parents and kids have a tendency to impart attributes, the brand that parent's drive can impact the decision of child's future car selection by around 39 percent. It is very difficult for parents to ignore the likings and opinions of their child. Eventually, majority parents feel proud and comfortable buying a car of their child's choice!