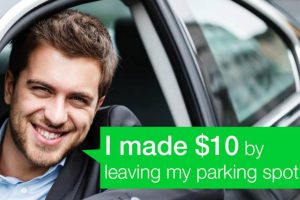 Have you ever earn money from parking spot? No?
We know what you are thinking right now. Only Government authority is allowed to allot and charge for parking spaces.
But it's possible to earn money through reserve parking for you and after that for others. All thanks to the technology especially app developers and OS and Cell phone manufacturers. There is an app called monkey parking, through which anyone can bid for a parking space from this app. And if you own a parking then you can accept bidding on the app.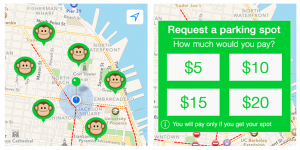 This is really a great concept and people in San Francisco are availing it but the sad news is that it's not legal in views of San Francisco attorney and he said "Monkey parking and all the similar app must be banned no one can own a parking space like this"
Critics are taking this action of the attorney very seriously and some are saying that the attorney is right but in our point of view this type of service should not be banned but it must be regulated so that people can avail benefits of technology in a legal way.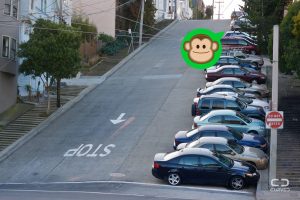 Unfortunately Monkey Parking is not the only company who faces these legal problem as the well known electric car manufacturing company "Tesla" is facing these kind of issues in New Jersey where direct sales from the company is not allowed. Elon Musk, CEO of the company is struggling to resolve this issue and asking Government officials to review the existing law and we hope he will get approval from the court in order to continue direct sales to the customers.