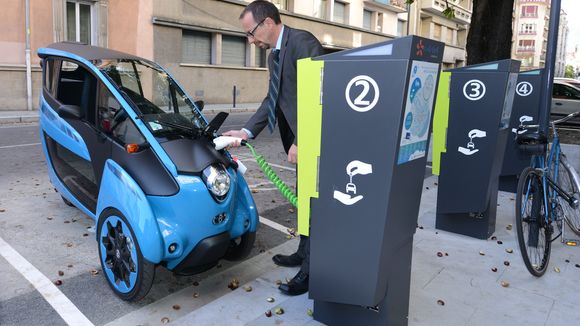 The people will have to get used to the two-seater cross between motorcycle and car. Because Toyota has come with the i-Road to stay. The world's largest car manufacturer is testing here since the beginning of October its new car-sharing deal with 70 of the unusual four-wheeled carts including some variants, fully networked with the local transport.
The i-Road is build to fill the gap between car and bike. With a turning circle of just three meters – is drawn with the thick rear – and a width of 85 centimeters scurries the modern cabin scooter through every alley of the old city of Grenoble. Moreover, it blows no fumes in the air, because of the momentum provided by two electric wheel hub motors with three PS (two kilowatts). Charge lasts for approximately 50 kilometers. Toyota counts so as Audi, Opel and Volvo more likely to be late entrants into the business with the shared cars.
The car industry has doubts on the invention and still things that does this car really less the traffic from the roads and then what about the parking spaces? The parking spaces will soon full and messed up.