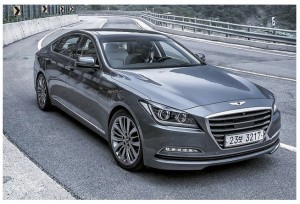 Are you scared of speed cameras? Yes
We do some times as well. But as technology in automotive industry is continuously evolving and giving some raw ideas and even groomed ideas with some prototypes every year in different auto shows worldwide.
As, we are not very fond of over speeding and car racing on the city roads but in case you are, then now we have good news for you.
Recently Korean car manufacturer "Hyundai" showed some of their unique idea about the automatic speed controlling via GPS Navigation. But this time this speed controlling is not usual. In future Hyundai car models will be able to control its speed when its system senses a speed camera. According to Hyundai officials, the car starts slowing down the speed even 800 meter before the camera.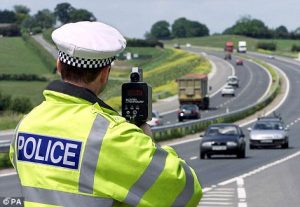 The technology seems quite promising and as we shared a story yesterday regarding hands free driving car, this technology will take automotive industry to the next level.
With all the positive aspects of this technology there is also a downside as well like chances of having an accident would increase along with some security issues would be raised by law enforcement authorities.
This feature or cars might face service or product ban as we are witnessing the companies are having these days for example "Monkey Parking" and "Tesla Motor Company"
According to Hyundai, They will incorporate this amazing feature to 2015 Hyundai models.  We will be seeing some more breakthrough in driver less or hands free driving in 2015 as well.