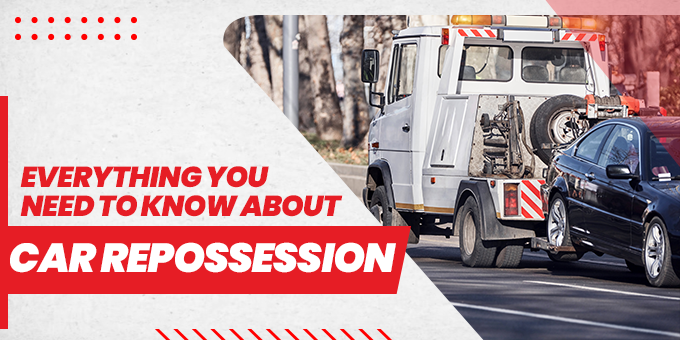 Owning a car has become a luxury in this economy. For this, you need to spend a large part of your savings, or maybe the whole of it. However, this can be hard enough if you have any other monetary compulsions. So, it's best to look for options like car finance to meet your needs.
Are you planning to borrow money to get a car? We understand that you cannot afford a vehicle without financial assistance, but it's best to know about car repossession before you make this choice. It means that your lender or financier has the right to recover your vehicle if anything goes awry with your loan payments.
So, if you miss repaying any installment on time, the lender has the power to reprocess your vehicle. You'll easily find repossessed cars for sale in Botswana as many buyers fail to make payments on time. Leasing provides the financier with a security interest in the automobile. However, you need to know that every country has its procedures regarding the repossession of cars.
What is Repossession of Cars?
Repossession refers to the financier taking away the vehicle if the borrower fails to pay on time. Mostly, it's done without any warning. Hence, they either send their drivers or use a tow truck. Thus, it means that the car no longer belongs to you. That's as bad as it sounds. It's like waking up one day to discover that you no longer have your car. Repossession is a nightmare for many.
According to the regulations, the borrowers receive notifications for their payments. Also, the lenders must warn the borrowers before taking this step. However, the lenders don't inform about their arrivals as they wish to repossess cars. The policies vary from country to country. In many cases, no prior notice is given.
Now, you must be speculating how bad reclamation can be. Well, you lose the car if you don't pay. However, repossession is only allowed when the borrowers have agreed to specific terms in an agreement. For instance, if you have agreed to make monthly payments on time, do it. Don't miss it. If you don't, the bank or the lender has the right to take it away.
In the case of repossession of vehicles, you lose the car and suffer a setback on credit. Further, you'll owe significant fees.
Now, whether you'll get the car back or not depends on your credit reports for the last seven years. We're sure no one wants that. But, we have also found that the demand for repo cars is increasing. More and more people are looking for repossessed cars for sale in Botswana.
Selling a Repossessed Vehicle
You must have seen a range of repossessed cars for sale in Botswana, as many Botswana car dealers are selling these cars at reasonable prices. But, you must be wondering why the prices are low.
So, the answer is that the lender can sell the repossessed car, but they have to sell it for a commercially reasonable price. They can sell it online or through any private sale or public auction. It's their choice.
Many reputable Botswana car dealers like SBT Japan sell reliable used cars. If you are looking for cheap options, you can buy repossessed cars. Most probably, you'll find one in great condition. The repo cars are commonly bought worldwide as these are mostly as good as new ones.
How to Get Your Car Back
Once your car has been repossessed because of a deficiency balance, you can still get it back. Although, that's only possible if the lender hasn't sold it yet. Here are some ways to help you:
1.    Return the Loan
In some countries, you have the right to reinstate your loan. It allows getting the car back once you clear all the arrears and pay for the costs. It includes the repossession costs covered by the lender.
As soon as you give back the loan, you'll have to continue with the fixed payments.
2.    Redeem your Car
Redeeming is based on buying it back. Once your car has been repossessed, you can contact the lender, pay the entire loan balance, and possess the vehicle. For this, you'll also have to clear the arrears and pay the repossession costs.
However, redeeming is hard-hitting. Most people don't have sufficient money to pay fully. You can also connect with Botswana used car dealers selling your repossessed car. They can make a reasonable offer.
3.    File for Bankruptcy
If you don't have the money, you can file for bankruptcy. Once the lender claims the vehicle for repossession, you can prohibit them from selling it. As soon as you file for bankruptcy, the lender will have to apply to the court for permission to sell the vehicle.
By filing for bankruptcy, you can obtain some time to arrange the money and get the car. In addition, you can check your country's legal policies for filing bankruptcy for further details. Many people find this an easy way out. However, some regulations and policies can make it difficult to reclaim the vehicle after filing bankruptcy.
4.    Purchase it Again from the Auction
We understand if you want to get the same car back. Mostly, there are memories attached to it. Other times, it's a dream vehicle for many. So, if you want to buy your repossessed car, you can buy it from the auction.
In most cases, the lenders sell repossessed cars at an auction. So, you can bid and try to get it again. Nevertheless, this does not mean that you won't be accountable for paying the balance from the past acquisition.
Also, you can connect with Botswana car dealers to find repossessed cars for sale in Botswana. Through this, you might get a better model or the one you owned before.
Ways to Avoid Repossession in the Future
We understand what a person goes through because of car repossession. They might be worried about commuting to work or managing the travel expense. On the other hand, it also plunders the credit account for the next seven years. Moreover, this can cost thousands of dollars in addition to giving up your vehicle. If the bank decides to resell the automobile for less cost, you would be responsible for paying the difference.
So, here are some ways to avoid repossession in the future:
1.    Pay on Time
Firstly, the best way is to avoid any delay in your payments. So make sure you pay on time and don't let the car insurance lapse.
2.    Inform your Lender
If there's any tough situation or delay, inform your lender instantly. It will help ensure that the lender doesn't opt for the repossession process. It's costly and hectic for them too. The lenders sometimes have a deferment plan for individuals struggling with medical emergencies, disabilities, or unemployment.
Final Thoughts
If you have taken a car loan, missing payments can lead to car repossession. We are sure all of us have come across repossessed cars for sale in Botswana. Most Botswana used cars dealers have these vehicles that have been repossessed due to payment delays.
Therefore, always try to pay on time when you finance a car. Or else the lender has the right to claim it. As a result, you lose the car, which might be the only transportation source, but it will also affect your credit reputation in the market for the next seven years. That's a long time.