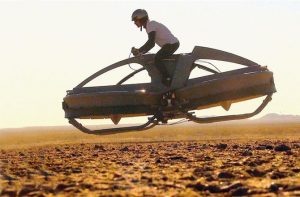 Its finally happening! The amazing Aero-X Hover Bike is to go on sale in 2017. Since its demonstration in 2012, the bike lovers have been awaiting its release anxiously and now the dream is about to become a reality with the amazing ride almost within reach of your fingertips.
The commercial model of Aero-X Hover Bike will be put up for sale for about US $85,000 and anyone for a head start can put up a preorder deposit of $5000 towards the final price. The vehicle is designed to hover at the height of 3.7 meters off the ground and move at the maximum speed of 72 kilometers per hour. The 2 person vehicle does not need any kind of roads and go above the roughest and most unstable terrains without any worry. The amazing was only made possible through the conquering of immense challenges of instability and control through exceptional engineering and its implementation.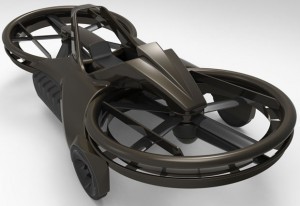 Current prototypes of the Aero-X Hover Bike are fitted with unpowered wheels which will enable the driver to move 365 kilogram vehicle out of the parking with ease. It is one of the most anticipated vehicles of our time showing the reality that once was the hovering skateboard from the famous Back To The Future.