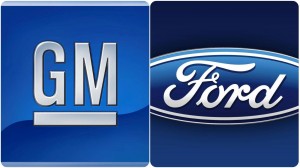 Trouble in Russia
Russia has recently been the recipient of severe opposition due to its annexation of Crimean from Ukraine. The West along with the support of the European Union has banished Russia from the G8 and Nato along with imposing bans on the country for violating international laws. Due to such drastic situation Russia's economy is predicted to take a severe blow accompanied with Ruble depreciation creating further detriment for the state. Due to the predicted downward spiral not only Russia but the attached economies will take the hit. In the automotive sector, Ford and GM will have to solidify its present state in order to sustain the threat that looms over their Opel divisions just as they are recovering from they six year long slump.
Ford and GM Investments
Even before the annexation, Russia's automobile market was showing a steady decline. Inspite of cutting production and 950 jobs in Russia, Ford is standing by its target of profitability in 2015 which seems severely difficult now more than ever. On the other hand General Motor's decision to include the Russian market under the GM Europe Umbrella at the start of 2014 will majorly effect the European revenue now since conditions have visibly worsened. GM has its third largest operation in Russia where Opel, Chevrolet and Cadillac solely capture a 9.3 percent market chunk.
Future Consequences
The situation now has considerably changed since the buying perception has turned towards low end good quality and affordable vehicles. The economic stability of Russia is the focal point of numerous businesses each aiming for a sustainable year if not profitable.