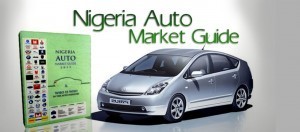 Nigeria's new automotive policy has been a cause of major concern for certain automobile manufacturers in the world that were aiming to tap the potential Nigerian auto industry sector. The new policy aims to discourage imports of completely assembles vehicles in order to encourage local manufacturing that will strengthen the backbone of the country's economy. General Motors highlighted that fact that a successful automobile industry cannot be set up without taking certain crucial measures on the government's part.
General Motors has been showing increasing interest in assembling the vehicles in Nigeria which however cannot be made possible without certain steps taken from the government's side. The American automobile manufacturer's managing director Mr. Mario Spangenberg announced Kencept Autocenter Limited as the distributor of Isuzu brand in Nigeria. The managing director made a point of refreshing the memories relating to the similar policy introduced in the 70s that failed completely. The uproar from auto dealers has been tremendous due to the newly imposed policy that will effect their business of importing used cars in the country.
Certain personnel have been of the opinion that complete ban should be imposed on the importation of new and used cars alike but the idea has been rejected on the part of Ministry of Industry, Trade and Investment. The ban will not be taken into action unless a suitable alternative is in plan and motion phase without harming the automotive industry in any way. Global giants has shown increased interest on setting up manufacturing plants in Nigeria namely Toyota, South Korean auto giant, KIA Motors, Indian auto manufacturers, TATA Motors and Peugeot Automobile Nigeria (PAN) Limited.