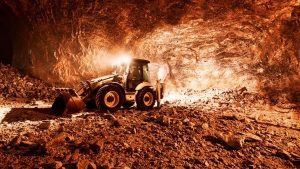 One of the most significant issues that is being faced by the Automotive industry in recent years has been the issue of conflict minerals. In order to face this issue hands on to nip it in the bud, the global auto industry giants recently got together at a corporate responsibility summit in Detroit. The Automotive Industry Action Group (AIAG) in 2014 initiated the action plan to severely and actively participate in the solution of the conflict mineral issues. Surveys carried out in this regard from numerous professional in the automobile industry have highlighted the positive outcome and progress that is being made on the part companies themselves and their CSR activities.
In order to to deal with this dire issue, the AIAG also launched a conflict minerals awareness campaign that will aim to contain the situation. This will result in providing the company and suppliers with complete rights where production and operation plants are established to ensure that conflict mineral mining does not in any way handed over through illegal trade that is mostly present in Central Africa. The number of conflict minerals most infamous of them being blood diamonds are the main focus of illegal armed militants that disrupt the operations of numerous national and international companies.
Africa being one of the richest lands of mineral resources is the target of conflict mineral mining and illegal trade due to which the hesitancy of international firms to invest in the continent is all time high. The awareness campaign will not only ensure the company safeguards the rights but active participation at the hands of the government as well.