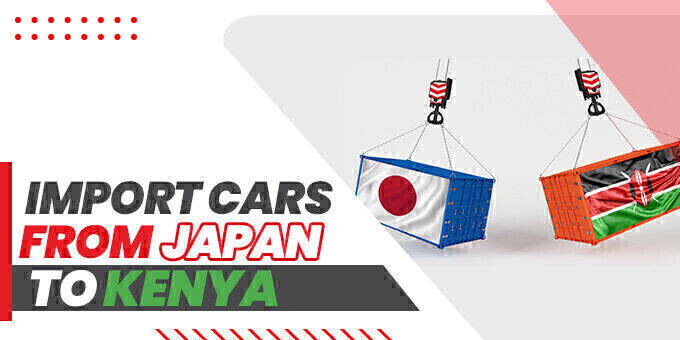 If you want cars to be a business, then buy and sell Japanese cars will definitely bring you extra profit. This is because import   cars from Japan are easy and cheap. In fact, many car dealers are making a lot of money importing Japanese cars.  To answer, how Long Does it take to import a car from Japan to Kenya is not easy because lots of factors works in process. To be precise, actual period will depends on availability of ships, ports and lots of correlated socio and non-socio variables; so, it is better to pay attention on How to Import Cars from Japan. After you've learned the reasons why the option to import car for sale in Kenya from Japan is wise, you could be among the many people today who should start by looking for the car of your dreams at auctions.
Two Ways To Ship Japanese Cars To Your Country
Buying a Japanese car from Japan may sound like a cool idea, but you need to know the correct way to import a car from Japan before you try to buy that. Even if you managed to win the bet and getting excited about it, your work doesn't end there. And there are risks that you could lose the thousands you have spent if you don't know anything about how to import a car from Japan. I'll show you two of the most established methods to do it.
Reasons to import cars from Japan to Kenya People today prefer to import cars from Japan to Kenya. Several reasons are behind this move. Are you a car fan? Or are you like everyone else, young or old, who dreams of having your own car? If your answer to either of these two questions is yes, then you will surely like the idea of importing Japanese cars. Today, several countries around the world import Japanese cars. Kenya is one of the main markets for Japanese car imports. But you might be wondering why a car enthusiast or potential car buyer should consider importing cars from Japan? There are   reasons why a decision to import cars from Japan to Kenya would be a good fit.
A Car From Japan In A Container  
By shipping your car in a container, you can be sure that your car is not subject to bumps and scratches. Contract labor that work in Car transporters can be rough handlers and will not be gentle on your car. Minor scratches and damage are expected if your car is not properly secured in a container. This could mean sending the car in for a new one coat of paint that could set you back a couple hundred. At the same time, there is no guarantee that the stereo or car parts won't be stolen from your car if you don't ship it in a container. With a container, your car is protected against damage and theft. But it comes at some cost naturally. Check the cost and it usually depends on the size and final destination.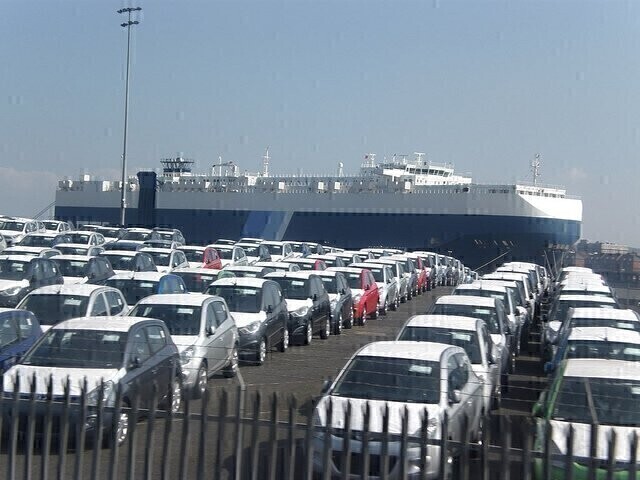 Nobody wants limited options, right? Also, you are looking for your dream car then you should have a wider selection here. There are several alternatives to choose from for your Japan car choice – private sellers, auto auctions, and even cars. Importing cars from Japan will give you great savings. You will see that the local car purchase will be more expensive. So if budget is a concern and yet you want to buy a quality car, then importing Japanese cars will definitely help you. Importing Japanese cars can give you an extra boost of confidence. It will make your dream of driving a car come true. It has been known around the world that the Japanese are innovators when it comes to the auto industry. So if you want to have a car that is quality and brand new then you shouldn't think twice to import cars from Japan.
A Car Via Roll On-Roll Off Process
When you import a car from Japan using the Roll-on Roll Off method, your car may have some minor scratches during transit. These can be easily polished though. So, it is advised to you is to use this method to ship your car if your car a used car with a standard paint job. This method of import roll on roll off Japanese cars is much cheaper. There is more to the whole process to importing a Japanese car into your country. Without getting good information on the entire process, you could be headed for a big financial loss. There are websites available that can help you import Japanese car for sale in Kenya. All you have to do is consult the Internet, which is a large number of such resources. After this, you are ready to import cars from Japan to Kenya. Importing a Japanese car doesn't have to be a challenge.