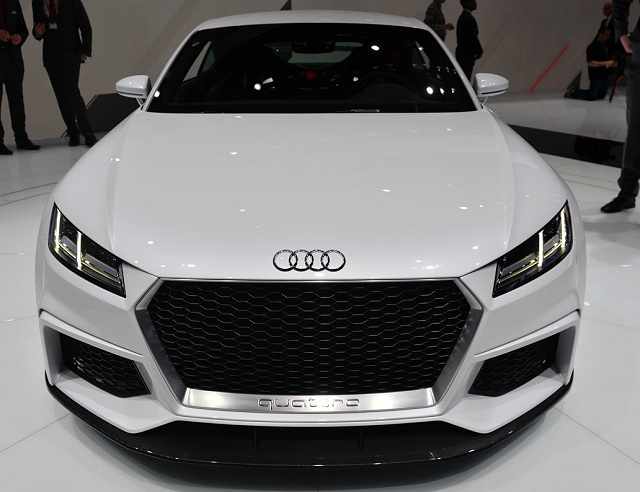 Imported generational change in the major segments, new models for new niches, powerful sports cars, convertibles and many airy SUV: Who does not want to find the right car at the variety of innovations in the New Year? Anyone looking for a new car in the New Year, the weekend should keep clear. The Premiere Calendar of manufacturers and importers in 2016 is already so bulging that you can hoof it from one dealer to the next idea.
An overview of new features:
Aston Martin: In the Bond film, the British have already given to the DB10 a sneak peek of its new sports car. The customer car – expected for the Geneva Motor Show – as DB11.
Audi: The Ingolstadt makes the A4 as a coupe and convertible again an A5 aside. There is also the R8 Spyder as the A4 Avant and the Q7 as a sports model SQ7, but the biggest news is the next A8 until the end of the year.
BMW: the Munich-based manufacturer starts BMW M2 with the 272 kW / 370 hp and new engine variants: The X4 comes as M-performance model, for Active Tourer, 3 and 7 series there are plug-in hybrids, for the 7 Series a twelve-cylinder. It is completely the new car, the 5 Series, which will be shown in the autumn in Paris.
Bugatti: The luxury brand takes the Veyron and Chiron to the Geneva Motor Show in March 2016. The specifications were quite simple, says CEO of Bugatti: "We make the most powerful, fastest, most luxurious and exclusive series supercar in the world just felt better."
Cadillac: The Americans have two premieres in store: The upper house starts CT6 sedan 2016 against Mercedes S-Class and BMW 7 Series and the SUV will be XT5 points against BMW X5 or Mercedes GLE.
Chevrolet: The manufacturer has indeed signed off with its solid models from Europe, but is more present with the sports car than ever before. The Corvette coupe will come again in 2016 and the Camaro convertible – each with a V8 engine and 339 kW / 461 hp.
Citroen: The French take effect from the summer with the new Space Tourer against the VW bus. There is also reportedly facelifts for C3 and Picasso.
Fiat: The Italians bring two big names: a 124 Spider and during the year the Tipo, finally a new car in the compact class. In addition, Fiat increases with a fullback to pick-up business.
Ford: The Cologne entices athletes in the spring with the Focus RS 257 kW / 350 hp and legendary Ferarri opponent GT edition. In between there are, inter alia, a facelift for the SUV Kuga and the European premiere of Edge.
Honda: The Japanese sign in the summer with the hybrid sports car NSX back in the fast lane: 421 kW / 573 PS strong and 300 km / h. As a green alternative, Honda brings the fuel cell car Clarity, a new Civic for the volume of business.