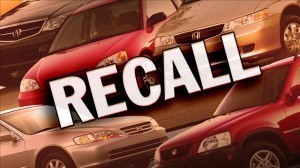 With the rising number of recalls from numerous automobile companies all over the world, it is predicted that a great number of defected vehicles may remain unfixed causing numerous issues that may result in fatalities globally.
According to the date collected by the CarFax Vehicle History Company, 1 in every 7 or approximately 36 million defected and unrepaired vehicles are present on the road that can result in major damages. Recalled cars from reputed companies including General Motors, Honda Motor Company, Chrysler Group, Toyota, Ford and Nissan are still in active state highlighting the failure in the company's part to take instant action. GM CEO Mary Barra has been under strict scrutiny while she claims to achieve the goal of 100% recall repair that resulted in 13 fatalities.
In numerous cases drivers themselves fail to recognize issues and flaws that should be immediately sent to recall. Another reason behind the lack in driver's activity has been the absence of warranty and failure to get reimbursed by the car company itself. In 2014 it is predicted that the recall count is to increase by 12 million already exceeding 20 million from 2013. It is of highest importance that this issue does not go unnoticed as it will not only endanger the life of the passengers and the driver but of those other on the road along side the defected vehicle.