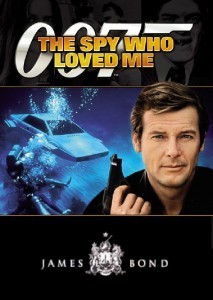 "It was amazing as a little kid in South Africa to watch James Bond in The Spy Who Loved Me drive his Lotus Esprit off a pier, press a button and have it transform into a submarine underwater"
Mr. Elon Musk, who made his fortune on the internet financial service PayPal, is also the co-founder of an electric car company Tesla Motors. The Billionaire entrepreneur and investor always dreamt and foresighted to buy James bond iconic Lotus Esprit vehicle from the movie "The Spy Who Loved Me". The car has been lost since its appearance in the 1977 James Bond movie. However, later it got rediscovered in Long Island but in a crappy condition; wheel-less, dented and covered up by blankets.Known as "Wet Nellie" on sets of the movie, the restored car has been occasionally exhibited at museums in the last 24 years, before being finally offered for auction in September. The functioning of the car was explained by auction listing as:
"It moves forward via a bank of four propellers, with their electric motors being driven by batteries housed in a water-tight compartment. The articulated fins are adjusted with mechanical levers that are operated by its driver."
The car was bought for £616,000 ($997,000) at an auction in London, but the buyer's identity was kept hidden for quite some time. Jalopnik, a car website, though disclosed the news that the submarine car has been bought by Elon musk! In an interview, Elon musk exclaimed:
"I always wanted to transform submarine for real. But I was disappointed to learn that it can't actually transform. Contrary to what movie magic suggests, there is no semblance of a road car interior; instead, inside one will find its underwater motors, batteries, levers, and other control apparatus, with only a platform seat for its driver. What I'm going to do is upgrade it with a Tesla electric power train"
The car was thought to have cost more than $100,000 to build in the 1970s. If Elon Musk can figure out how to make a totally realistic transformed version today, its potential market value will be considerably higher and exceptional for sure!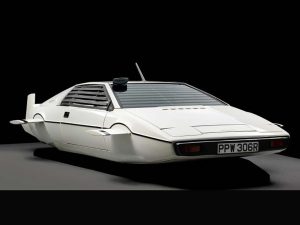 James Bond submarine car – underwater drive by videosonlytube