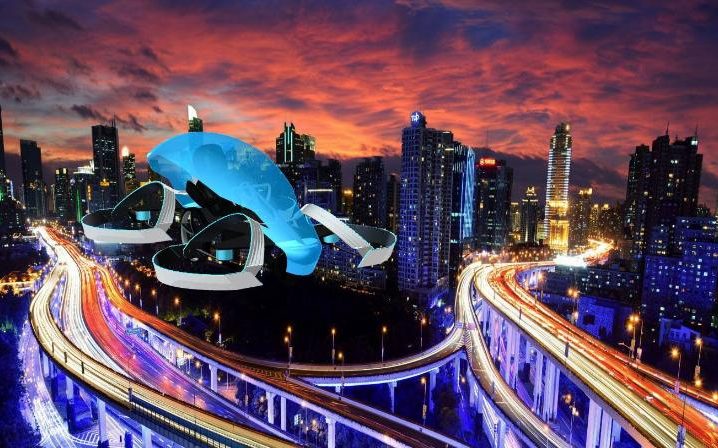 A squad of talented and professionally skilled young Japanese engineers is manufacturing a model of flying car. The core aim is to unveil and launch this brilliant development right at the time of 2020 Tokyo Olympics.
A team of some young and talented engineers of Japan collectively planned and brought out totally amusing and brilliant art of technology. Dubbed Skydrive is the futuristic vehicle that will going to make a drastic shift within the global automotive industry. The vehicle is structured to have a motor, three wheel and four rotors that will work collaboratively to perform the expected function. These electrical instruments help the vehicle to take off and land in vertical position on public roads regardless of proper runway.
Till date, Skydrive declare as the world's smallest, first flying car that flutter with its 9.5 feet by 4.3 feet measurements. The vehicle suppose to travel at the height of 32-feet above the ground at maximum speed of 62 mph. The entire team of engineers is headed by Tsubasa Nakamura (age 31), associated with Aiichi prefecture in Mikawa. The squad behind this advanced launching consist of 20 technical designers and mechanical engineers across Japan's automotive sector to produce something totally thrilling and exciting.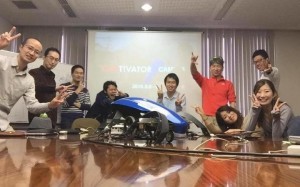 The team stated on their official website, "Our outmost vision is to begin an innovative age, where everyone could fly freely. We are on the way to develop world's first smallest flying vehicle / car that take off and land vertically at anytime and anywhere." Further they added, "This innovative car allow us to go such places that are difficult for us to reach such as living on the water or river streams".
Skydrive automobile is developed with the integration of drone technology that was first tested to witness its hovering result above the ground. Mr. Nakamura reported to media, "We are striving hard to get the model ready in the shortest possible time." Initially, Mr. Nakamura is the person who laid the core pillar of Skydriove project in 2014 using a toy motor. He gathered more than 2.6 million Yen in which almost 16,000 yen was raised through crowd funding last year and developed the full-scale prototype.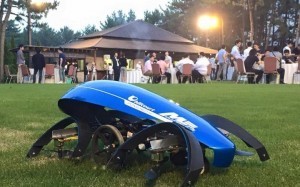 There has been great competition in the similar industry as we have already witnessed major automotive industries, who are heavily investing in developing the futuristic flying technology. The most significant names of the competition are AeroMobil, a Slovakian establishment that reveal prototype in 2014 with stowable wings. Second, Terrafugia company also aim to finish its TF-X under-manufacturing flying vehicle by 2018. Third, another German company, Lilium Aviation also considering to unveil a compact and lightweight flying  car. This vehicle assist a computer compatible piloting system and an electric engine that will expected to launch by upcoming two years.