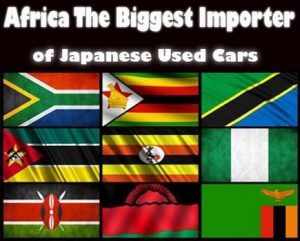 The increase in investment in the Tanzanian automobile markets by numerous Japanese firms has reflected positively on the economy of the country. The Tanzania Investment Center (TIC) has made public statements supporting and commending the measures taken by Japanese firms for promoting foreign investments in the country and equipping the community with great quality cars that Japanese firms take immense pride in.
Increased Efforts
The efforts made by the companies were highlighted by TIC Public Relations Manager, Ms Pendo Gondwe in Dar es Salaam stating the beneficial expansion of business through newly penetrated services of clearing and delivering automobile in Tanzania. This not only promotes their own business but is greatly contributing in creating employment opportunities, increase revenue collection and tap further potential markets. She highlighted immense investment opportunities in Tanzania along with the conducive environment it offers to the investment firms. The Public Manager further stressed on exploration of investment opportunities in the field of agriculture, tourism, energy, manufacturing and infrastructure sectors that would provide unlimited business and venture opportunities to the investors as well as result in strengthening the economic backbone of the progressing country.
Consistent Economic Progress
Tanzania has recently experienced growth in numerous business sectors through local and foreign investment. The automobile industry has been continuously improving with the help of all Africa annual automotive exhibitions held in Tanzania. The increase in Japanese investments has resulted in the major boost the company was looking for since Japanese produced cars are world renowned and a testament to quality and progress.