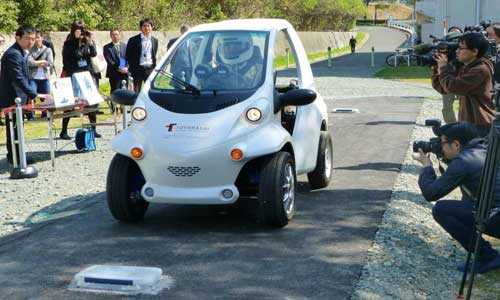 On Friday Last week Toyahashi University of Technology and Taisei Corp has revealed the world's first battery-less vehicle or automobile that perform without the support of battery. Since decades, Japan is making technological leaps in the automotive industry that made it sovereign over the relative states. This time again, the first electrical car without battery is going to tap the world and obtain the energy with a source of electrified road. This impressive automobile is introduced at the platform of Aichi Prefecture at a test drive in Toyohashi.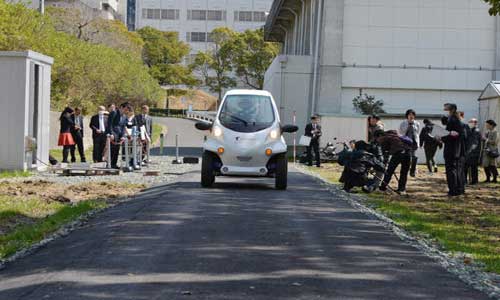 This small yet efficient auto-creation drove on the two electrified steel paths made parallel as per the vehicles width. The car gets charged from the steel wires entrenched within the steel-path track that serve as a indict channel. Professor Takashi Ohira, who was directly involved in the automobile's development phase commented on the excellent performance and efficiency. After consuming a successful ride by 30-metre long source at 10 Km/H speed he said, " The acceleration of the vehicle is smooth and soft and the drive was pretty comfortable.
Nowadays, the electric vehicles or  cars are getting great popularity and fame in the automotive industry. The shift in the increase of such automobile have inflamed the demand of customers and potential buyers. However, It's totally unfair to match the performance of electrified cars with the traditional automobiles as both are engineered on distinct foundations. The counterparts and the corresponding items need different assembling and material to construct traditional & electric cars. At the same time, when others got failed Taisei Corp/ excels the sector with their innovative battery-less car.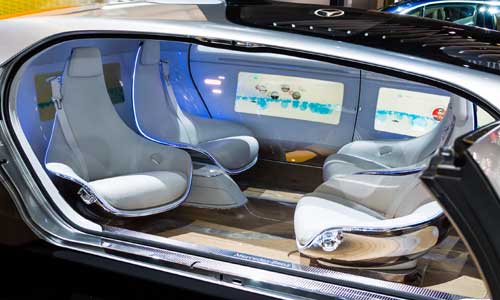 The absence of battery doesn't affect the driving competency and fulfill the delight of long distanced drives. Underneath the drawback is evident that such cars can only run on the special roads or on the electrified tracks. This drawback can restrict the thousands of potential buyers from having the vehicle because they can't take the car wherever they wanted to. Ohira address this query by stating, " It's not a matter to change the entire roads, rather about fitting the previous one with more futuristic technology." He further added, "In fact, there are some batteries in the conditions of non-electrified roads but in future we would planning to reduce the sizes of the battery  to offer non-expressway driving experience."