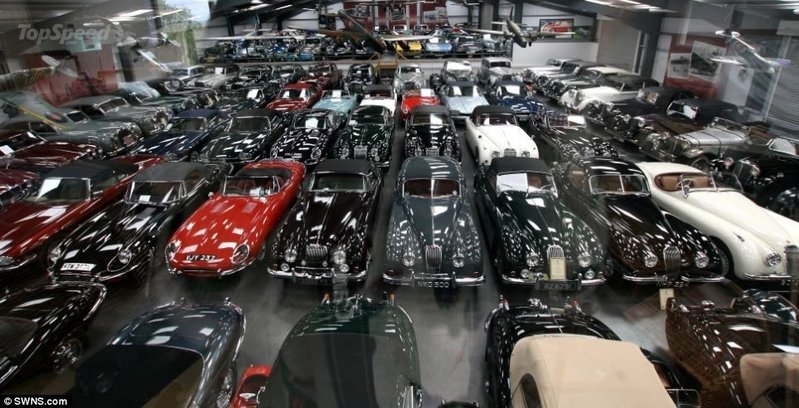 A British dentist stunned everyone by his unique collection of Bentlays, Minis, Austons and Jaguars. According to sources the entire stock of these cars roughly worth $168,346,500 last recorded in August 2014. These vintage cars are said to be once in the use of Winston Churchill, Lord Mountbatten and Sir Elton Jhon. The automaker purchased the preserved and amazing cars collection for $100 million from the owner.
The millionaire dentist kept these cars in various warehouses located in the country. The 543 classic cars manufactured in 1930's are well-maintained and grabbing ones attention. The entire collection is historical and a must to see for car lovers. The automaker should maintain a vintage car museum with these classy cars in order to aware the visitors with the generations of vehicles introduced by the company as well as to encourage buyers to enhance bond of trust with century old car manufacturer. There is a possibility that the company will auction these cars and elite class admirers of vintage vehicles will appreciate this move however maintaining it for the next generations is a smarter idea than to bring these rides in use.
The half century old collection includes D-Type, jaguar XK-SS and Ferrari to name a few, Dr James Hull must be collecting these cars since long and now revealed the astonishing yet premium cars to surprise car fans around the world.