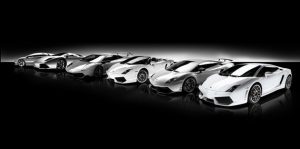 Lamborghini is an Italian brand that comes as a luxury car preferred for race. Initially it came as an SUV, though later with great modification in body and mechanics it was able to get a small and powerful chunk of market.
The range also improved because of change in leadership that brought in something extra in long run. The last management of Volkswagen Group added best spices to the model, with overall look and mechanics on a level that is classy and exclusive.
That is the reason there are only a few that can afford this luxury option with racing industry positioning of this car at premium level.
Talking about its latest Lamborghini Huracan , the vehicle is the latest proof of it being a fighter rocket with aesthetics that make it a new generation machine. The bents and cuts are designed in a way that from distance the car is differentiable. For aerodynamic perfection the aluminum is replaced by carbon fibers to make performance optimized. So the strategic planning and execution together make this new in Lamborghini range a hot cake.
For performance betterment ANIMA mode work on powertrain response, suspension, engine sound along with steering and torque distribution. Hence when you look for a pure performance mode this car supports you. The Starda is a everyday mode followed by Corsa for racing set up. So it is a race car that can be driven everyday. The 7 speed gear with Powerful engine accelerometer further gives a state of art driving experience.
Check the video below to find more about the latest Lamborghini driving experience.