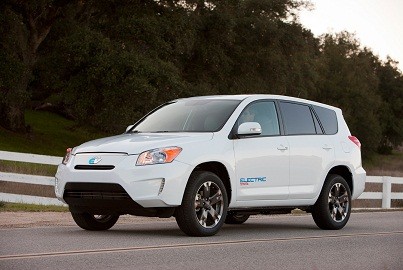 In a current era, we see go green thing everywhere. Companies promote their environment friendly products so extensively. it is not because they are taking care of the environment but there are also some tax incentive offering from the governments all over the world. People were not much welcoming over spending on green products but the trend has been changing so rapidly toward the positive attitude towards environment friendly product buying.
If we talk about the automobile industry specifically then companies came up with prototype of hybrid and electric products and tested the customers' interest towards it.
In past we saw some very stylish cars that were far from reality but if we take a look from 2002 till now then we can find those prototype become full final cars on our roads.
Toyota, The prestigious name in the automobile industry came up its first EV (Electric Vehicle) called Rav 4 EV and made its second generation RAV 4 in collaboration with Tesla Motors in 2012. The car was very much practical and purchased by several customers in the US. The feedback was very encouraging for Toyota and Tesla Motors both.
Let's talk about specifications of the second generation Toyota RAV 4 EV
SPECIFICATIONS
Exterior of the car:
Unique front and rear styling
LED Fog lamps
18" Alloy wheels
Special pearl white paint with aqua base – "mutually exclusive"
Interior of the car:
Smart key system with push button start
Combination synthetic leather and fabric seating surfaces
Touch screen DVD Navigation system
Cargo volume equal to 2010 RAV4
Engine and Emission:
Powerful electric motor with Lithium-ion (Li-ion) battery pack
Zero emission vehicle (ZEV)
Class-leading driving range, acceleration, and top speed
Real world driving range of approximately 100 miles
Let's go and check the Cnet's Toyota RAV 4 EV review below