German automobile company Mercedes wins the game of being the oldest surviving brand, having roots in late 1880s. The BMW was founded in 1916 and is the second oldest German auto-brand. They have invested a lot in research and development making the production and execution of every latest model grand. Like any other business the rivalry should also be well managed to sustain the position. German car brands have passionately managed the intricate relation of rivalry with German and non-German vehicle brands.
Staying Ahead Of Competition
The best way to showcase constructive rivalry is through the advertisement in print and electronic media. There have been multiple examples of aggressive marketing to tell the position to competitors and customers alike.
For that one needs to be ahead of competition, keeping oneself informed of the move by competitor beforehand. Whether it is about the distant billboard placed at a certain area or an advertisement that your competitor executed well; you should be there to respond smartly.
Billboard Execution
German automobiles understand this quiet well and is there every time to respond in clever manner. Talking about billboard placement; it is almost 7 years before when BMW, the second German brand, got active in managing competition. Audi placed a billboard in Los Angeles asking BMW for the move. Like a master chess player BMW responded with a much bigger billboard with "Checkmate" written on it. The Audi responded with biggest billboard saying that your pawn can not match our king. BMW responded with a balloon shaped as jet with sports car drawn calling an end to game.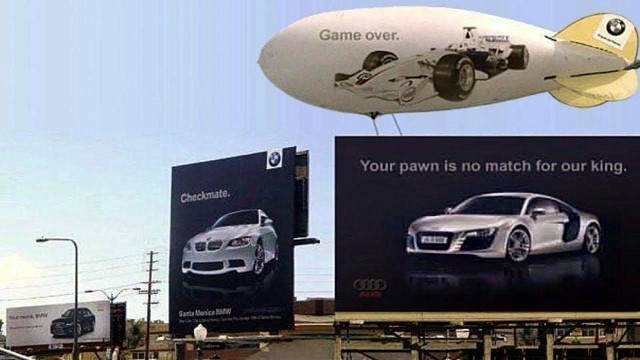 Electronic Media Execution
Another example of execution of German brand in comparison to non-German automobile is that of famous Mercedes- Jaguar rivalry. The Mercedes in order to show body control used chicken to show so. Jaguar responded with Jaguar eating chicken scenario to give tough time. Mercedes made smart move by showing aerodynamic efficiency through cat sliding.
Manners in Rivalry
With all this German cars have not forgotten manners, and on 100th Birthday of BMW, Mercedes and Porsche made it feel special. In print advertisement Mercedes featured the kidney grille and wrote message thanking them for 100 years of competition. They also celebrated the rivalry by saying the 30 years without them as rival was dull.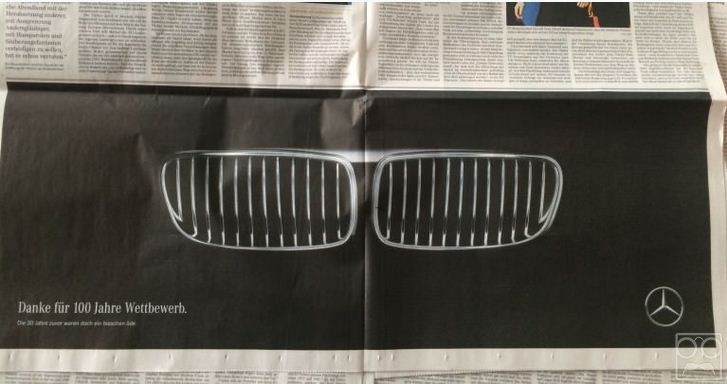 The Porsche showcased the latest electric cars one of their own and the other one of BMWwith message that in future there are more challenges for both, yet Porsche is happy for BMW and respectfully wishes it on its 100 years.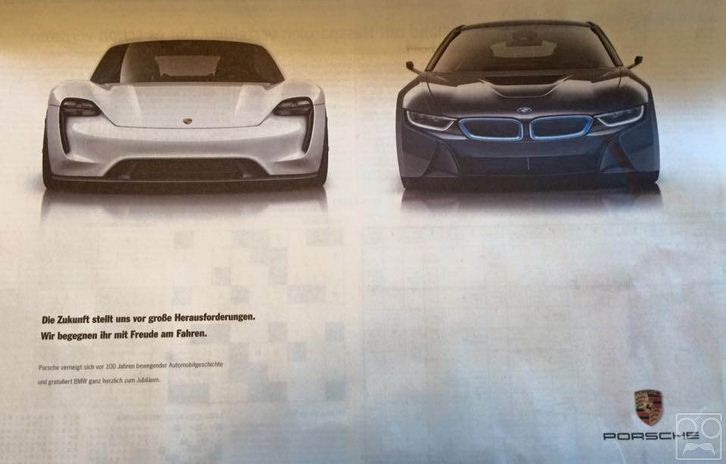 Hence we can say that German cars have best depicted the fact that rivalry should be productive and should not have the negativity involved in happy moments for any of the two parties.