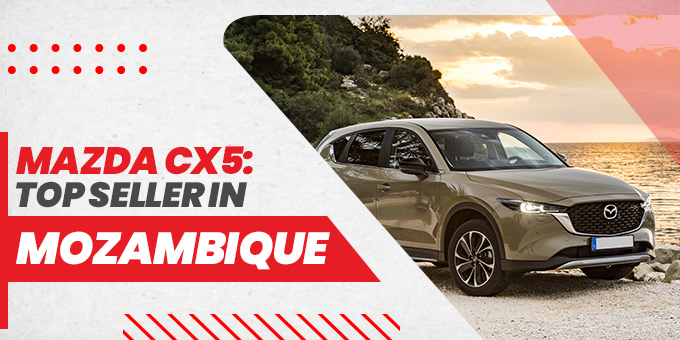 The Mazda CX5 has emerged as a major presence in Mozambique's automobile sector. Additionally, with its unparalleled blend of style, performance, and affordability, it has captured the hearts of Mozambican drivers, and consequently, it has emerged as the top seller in the SUV category. In this article, we will delve into the reasons behind its popularity. Moreover, we will explore the pricing and highlight the features that make the Mazda CX5 a favorite among Mozambique's automobile enthusiasts.
Mazda CX5 Overview
The Mazda CX5 is a compact SUV that epitomizes Mazda's commitment to innovation and craftsmanship. Additionally, its elegant look and powerful performance create the ideal blend between utility and driving experience. Moreover, this versatile vehicle has become the preferred choice for families, commuters, and adventure-seekers in Mozambique. Furthermore, this is all thanks to its cutting-edge technology and exceptional build quality.
CX5 Mazda Price in Mozambique
Affordability is one of the major factors contributing to the Mazda CX5's popularity in Mozambique. Compared to its competitors, the Mazda CX5 offers excellent value for money. Pricing begins at an enticing starting level, making it affordable to a wide spectrum of purchasers. Furthermore, the availability of both new and used models guarantees that clients have a wide range of budget-friendly alternatives.
The price of used Mazda CX5 price in Mozambique ranges from USD 2,080 to USD 35,000.
SBT Japan: Mazda CX5's Reliable Source
SBT Japan has played a crucial role in making the Mazda CX5 the top seller in Mozambique. As a trusted and reputable automobile exporter, SBT Japan offers an extensive range of Mazda CX5 models to Mozambican customers. With a strong focus on customer satisfaction and a proven track record of delivering high-quality vehicles, SBT Japan has established itself as the go-to source for the Mazda CX5 in Mozambique.
Key Features of Mazda CX5
Sleek and Stylish Exterior
The Mazda CX5's design philosophy, known as Kodo: Soul of Motion, is centered around elegance and poise. It has a striking and eye-catching design thanks to its aggressive grille, sharp headlamps, and sleek contours. Additionally, the sporty and sophisticated exterior is a major draw for buyers who seek a vehicle that stands out on the roads of Mozambique.
Comfortable and spacious interior
Drivers and passengers are greeted by a stylish and relaxing interior inside the Mazda CX5. Premium materials, ergonomic seats, and plenty of legroom all contribute to a more enjoyable driving experience. The roomy cabin accommodates both people and goods, making it suitable for long-distance travel and family vacations.
Advanced Safety Features
Mazda prioritizes safety, and the CX5 demonstrates its commitment. The CX5 delivers peace of mind for Mozambican drivers, especially on busy city roads and highways, thanks to an assortment of innovative safety technology, including adaptive cruise control, lane-keeping assist, blind-spot monitoring, and automated emergency braking.
Efficient Performance
The Mazda CX5 comes with a variety of strong and fuel-efficient engine choices. The car's nimble handling and comfortable ride make it a delight to drive in both urban and off-road conditions. Whether navigating through Maputo's bustling streets or embarking on an adventurous journey, the Mazda CX5 handles with grace and precision.
Why is the Mazda CX5 the Top Seller in Mozambique?
Reliability and Durability
Mazda vehicles are renowned for their durability, and the CX5 is no exception. Mozambican drivers appreciate the longevity and low maintenance costs that come with owning a Mazda CX5. The peace of mind offered by this reliability contributes significantly to its popularity.
Brand Trust and Recognition
Mazda's reputation as a trusted and reputable automotive brand resonates strongly with Mozambican consumers. The brand's dedication to quality and innovation has established trust in purchasers, resulting in a dedicated client base for the Mazda CX5.
Affordable Luxury
The Mazda CX5 offers a premium experience without the exorbitant price tag. Its luxurious features, combined with a reasonable price, make it an attractive option for buyers looking to elevate their driving experience without breaking the bank.
Ideal Size and Versatility
As a compact SUV, the Mazda CX5 strikes the perfect balance between a spacious interior and a manageable size for city driving. This versatility makes it a practical choice for Mozambican families and urban dwellers alike.
Testimonials from Satisfied Owners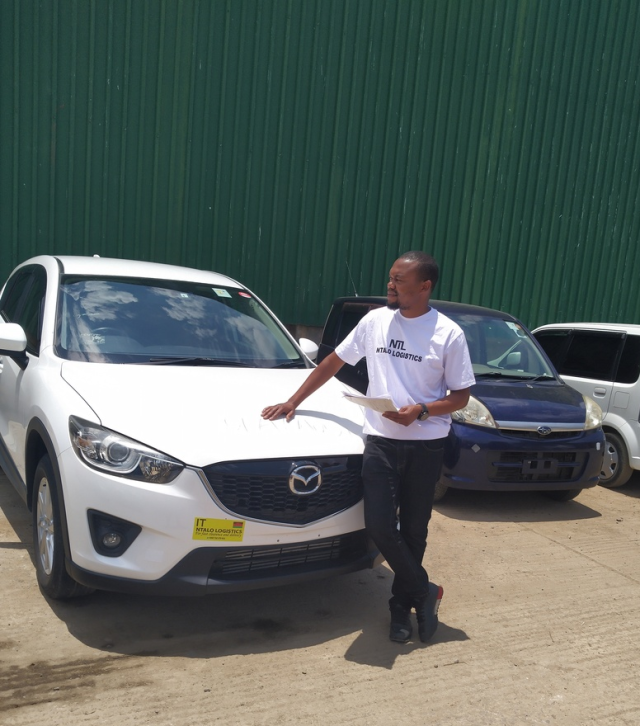 The positive experiences and testimonials from satisfied Mazda CX5 owners have played a significant role in boosting its popularity in Mozambique. Many drivers have expressed their admiration for the vehicle's overall performance, fuel efficiency, and reliable build. Moreover, commuters appreciate the comfortable and smooth ride, while families find the spacious interior and safety features especially appealing. These firsthand accounts serve as powerful endorsements, further solidifying the Mazda CX5's reputation as a top-selling SUV in the country.
Awards and Recognitions
The Mazda CX5 has garnered numerous awards and recognitions, further establishing its position as a leader in the Mozambican market. These accolades, which include safety awards from reputable organizations, commendations for design and innovation, and recognition for its exceptional value proposition, not only enhance the vehicle's allure but also serve as a testament to Mazda's unwavering dedication to excellence.
Impressive Resale Value
One of the key factors driving the Mazda CX5's popularity in Mozambique is its impressive resale value. Due to its reputation for durability and quality, pre-owned Mazda CX5 models retain their value exceptionally well. This makes the vehicle an appealing choice not only for new car buyers but also for those seeking reliable and cost-effective used options.
The Role of SBT Mozambique
SBT Japan's presence in Mozambique has been instrumental in meeting the demand for Mazda CX5 vehicles. As the authorized distributor of SBT Japan in Mozambique, SBT Mozambique provides customers with access to a wide selection of Mazda CX5 models, both brand new and used. The company's unwavering commitment to offering high-quality vehicles, coupled with transparent transactions, and in addition to excellent customer service, has not only made the Mazda CX5 more accessible to Mozambican drivers but has also significantly improved their overall driving experience
Prominent Mazda CX5 Variants in Mozambique
In Mozambique, several Mazda CX5 variants have gained popularity among consumers. Some of the prominent ones include:
Basic Mazda CX5 2.0L: This entry-level model caters to budget-conscious consumers by providing a well-rounded bundle of features and performance at an inexpensive price point.
Limited Mazda CX5 2.5L: With a more powerful engine, the 2.5L variant caters to drivers who desire punchier performance and greater driving excitement.
Signature Mazda CX5: Positioned as a premium variant, the Signature offers luxurious interior appointments, advanced technology, and additional safety features, providing a top-tier driving experience.
After-Sales Support and Service
Mazda's commitment to after-sales support and service has contributed significantly to the CX5's popularity in Mozambique. The presence of authorized service centers across the country ensures that owners can receive regular maintenance and prompt assistance whenever needed. This reliability fosters trust among Mazda CX5 owners and adds to the vehicle's appeal.
Conclusion
The Mazda CX5 for sale in Mozambique can be attributed to a perfect blend of affordability, performance, safety, and versatility. With its stylish design, comfortable interior, and a range of appealing features, it has captured the hearts of Mozambican drivers from all walks of life. The support from SBT Japan as a reliable source and the brand's commitment to delivering top-notch vehicles further solidify its position in the market. With its enduring popularity, the Mazda CX5 continues to be the SUV of choice for Mozambique, embodying the spirit of driving joy that Mazda is renowned for.