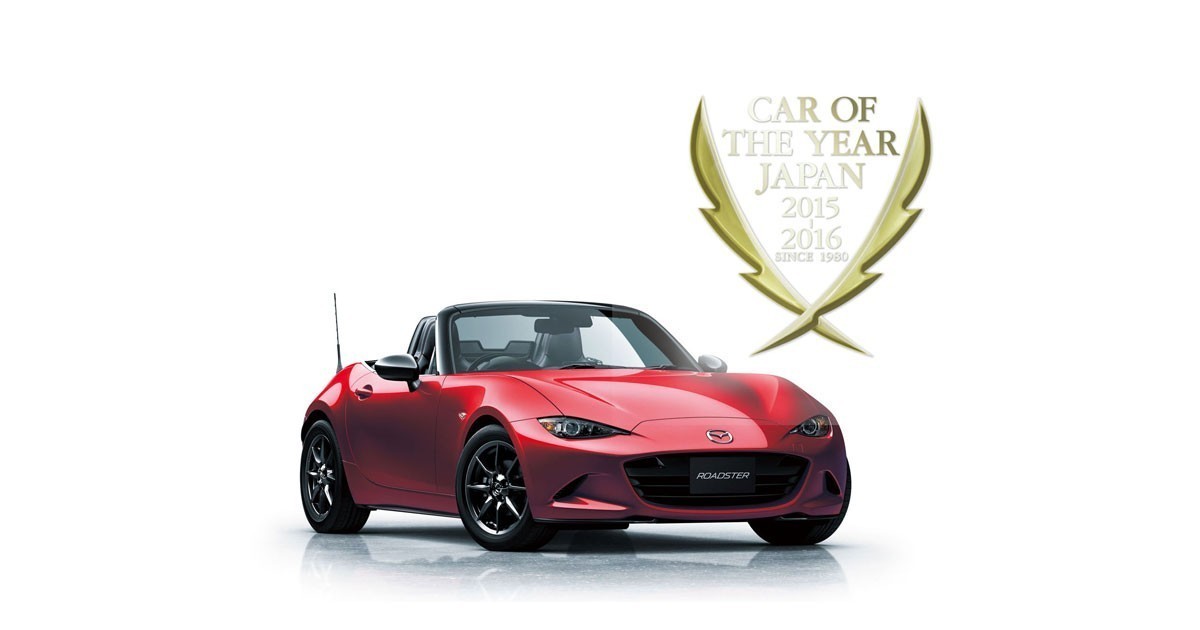 Mazda Roadster also recognize as Mazda MX-5 has won the award for "World car of the Year 2016". After Mazda Demio it's the second Mazda to achieve such an accomplishment on International platform. The all new Mazda Roadster consider as the 6th successful model of Mazda's unique generation edition that offers a complete variety of SKYACTIV Technology and KODO – Soul of Motion design. The most recent version of MX-5 (third generation) remained as one of the three finalists for the same honor back in 2006 and 2014.
Though, this time finally Mazda Roadster managed to take it within their court. The lightweight and trivial technology is an open-top two-seater front-engine rear-wheel drive, which is engineered and designed to offer the experience of pure Jinba-ittai driving. During the phase of redesigning, Mazda seeks to promote deepen driving fun while managing perfect weight and driving position.
The honored car is manufactured by a International group of automotive journalists and a judging panel in 2004. The group comprises of 73 journalists belong from 23 distinct background and discrete countries.
Additionally, the car completely fulfill the sporty and sophisticated needs of the users. The engineers and model designers determinedly establish the platform that excel the practical use of the cars in daily routine.  The combination of weatherproof functionality, easy-to-open-and-close top and enough luggage space brings more convenience and comfort to the MX-5 collection.
24 March, Mazda Roadster announced as the winner of the title ahead of Mercedes-Benz GLC, Audi A4 Avant or Audi A4 Sedan at New York International Auto Show.  The other prominent finalists of the World Car Design of the Year were Mazda CX-3 and Jaguar XE. Masahiro Moro, CEO and President of Mazda North American Operations stated, "It's an absolutely wonderful honor to have Mazda MX-5 announced both World Car Design of the year and World Car of the Year at the same time.
All the passenger vehicle of Roadster with an expected annual sales volume (more than 500 units) launched and announced in Japan market. This increased demand and sales make it eligible to get nominated as Year's car award. The ironic approach to produce over 1 million Roadster cars is an evidence to make Mazda Roadster a vibrant, exciting and thrilling drive.
Masamsichi Kogai further said, "I take the honor by thanking every single customer and user who enthusiastically support us. I'm extremely grateful and proud of our engineer, design team and other people who constantly worked to receive such a prestigious award.