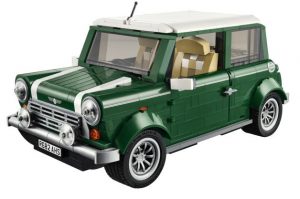 The Lego Group is a toys making brand that carved their niche by providing mental growth option to children. The pieces offered separably when joined together not only enhance creativity but also provide a break for enhancing different brain activities.
Today, the company stands at position where it is not just the children but adults that play with this toy. Realizing the market development has already happened without much effort, the company has started investing in diverse needs. Now a Lego is available that will be satisfying the need of adult customers.
Mini Cooper a famous vehicle across globe is turning Lego. Typical to Lego, the fine consideration to details make it a perfect model to play. The seats are made in a way that they appear close to real. The inside and outside is perfectly woven so adults can show off in their peers what masterpiece they have developed.
They can put the model at home in showcase or wherever they want to put, while even putting it in your car or office is not a bad idea. Turn your imagination wild, as Lego is ready to turn your Cooper into a constructive toy for your child and you.