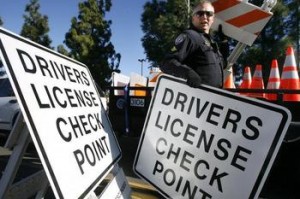 The recent revelation made by the Automobile Association of South Africa has left the automotive authorities in a fix and highly concerned. According to recent statistics it was concluded that only a mere 18% of South Africans were in possession of a valid driving license. The rest 92% were out on the streets in numerous automobiles without any valid certification of authority. This is a shocking result due lack of authority and inability of traffic control to vigilantly perform their jobs.
According to the census conducted in 2011 in South Africa, 9350889 driving licenses were in circulation among the population of 51770560 people. The statistics show that only a mere 18% of population were equipped with valid licenses and authorized to be driving on road. The large chunk of 82% drivers have either never attempted at a test or failed at acquiring information regarding their own safety as well as those of fellow pedestrians. The drivers are void of knowledge regarding road sense, passenger safety, pedestrian presence, danger of driving under influence and basic traffic controls. In countries where pedestrians are not throughly educated about checking and rechecking roads while traveling, the drivers need to be especially equipped with such knowledge in order to prevent accidents that may result in injuries and fatalities.
It is of great importance and high time that the traffic authorities actually play their role necessary for road safety. Not only valid licenses should be given after stringent tests but pedestrians awareness education should also be provided in order to ensure compete and total safety.