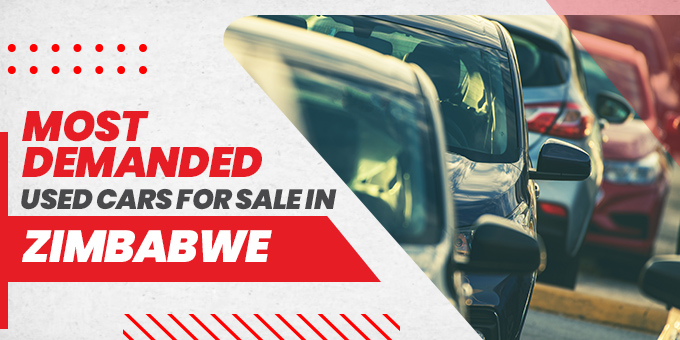 The Used Car Market in Zimbabwe
When it comes to buying a used car, Zimbabwe offers a diverse market with numerous options to choose from. Whether you're seeking an affordable vehicle or a specific make and model, understanding the most demanded used cars for sale in Zimbabwe can help you make an informed decision. In this article, we will explore the top choices that are currently popular among Zimbabwean car buyers. From cheap used cars for sale in Zimbabwe to reliable imports, we've got you covered. So, let's dive into the details and find your perfect ride!
Like many other countries, Zimbabwe has a thriving market for used cars, as they provide a more affordable option compared to brand-new vehicles. Several factors contribute to the popularity of the used car market in Zimbabwe. Firstly, the high cost of new vehicles, including import duties and taxes, makes used cars a more viable option for many people. Additionally, the depreciation of vehicles over time allows buyers to purchase cars at a lower price compared to their original value.
The availability of used cars in Zimbabwe varies depending on factors such as the country's economic conditions, import regulations, and the availability of foreign currency for imports. At times, the market may experience fluctuations due to changes in government policies or economic instability. However, customers can find reliable used cars at much more reasonable prices to fulfill their transport needs.
Most Demanded Used Cars for Sale in Zimbabwe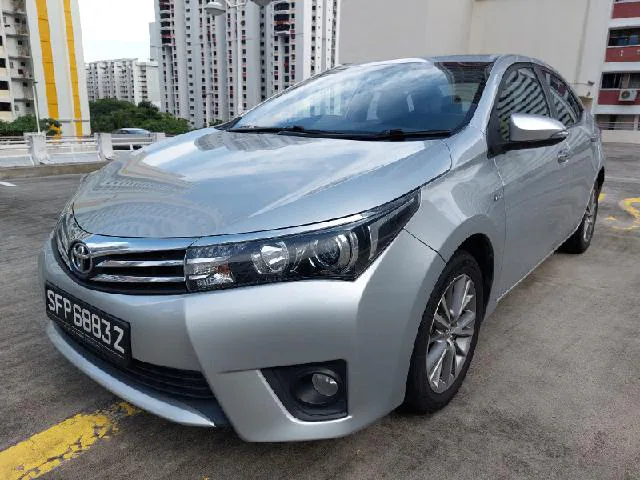 The Toyota Corolla has long been a favorite among Zimbabwean drivers due to its reliability, fuel efficiency, and affordable maintenance. With its spacious interior, comfortable seating, and impressive safety features, the Corolla is a popular choice for families and daily commuters. Whether you're navigating the city streets or embarking on a road trip, the Corolla offers a smooth and enjoyable driving experience. With the wide availability of used Corolla models in Zimbabwe, finding a suitable one won't be a challenge.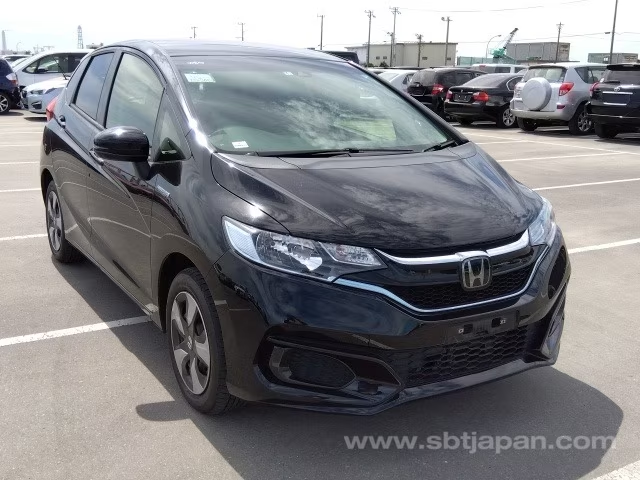 The Honda Fit is a compact and versatile hatchback that has gained immense popularity in Zimbabwe. The Fit has a reputation for being practical and fuel-efficient, and it provides plenty of cargo capacity and a cozy interior. The compact dimensions and agile handling make navigating narrow city streets a delight. The Honda Fit also boasts advanced safety features, making it an ideal choice for urban dwellers and small families. If you're searching for a compact car that delivers both efficiency and functionality, the Honda Fit is a top contender.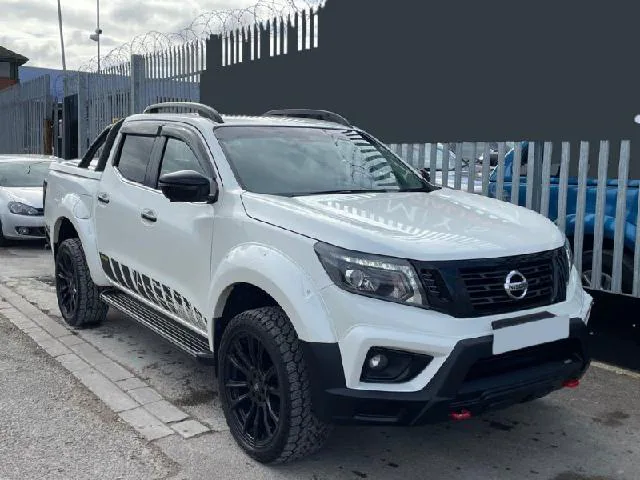 For those seeking a rugged and powerful vehicle, the Nissan Navara is a highly demanded option in Zimbabwe. Known for its robust capabilities and off-road prowess, the Navara is a reliable pickup truck that can tackle urban and rural terrains. With its spacious interior, advanced technology, and strong towing capacity, the Navara is an excellent choice for adventurous individuals and those in need of a versatile workhorse. Finding a well-maintained used Navara in Zimbabwe is relatively easy, given its popularity in the local market.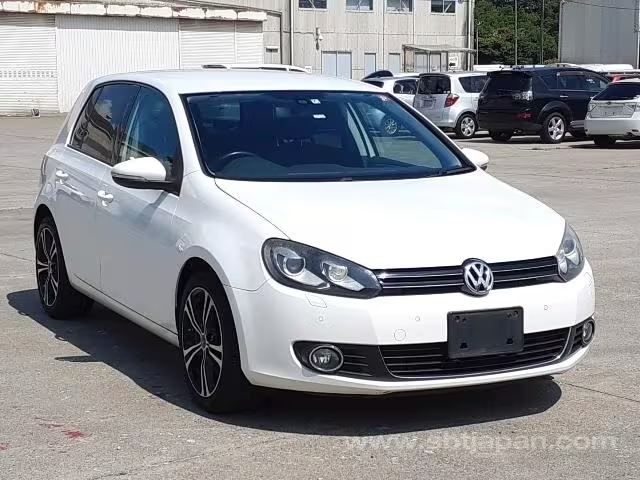 The Volkswagen Golf has established itself as a popular choice among Zimbabwean drivers who appreciate elegance, performance, and German engineering. Combining style with practicality, the Golf offers a comfortable ride, precise handling, and a luxurious interior. Known for its reliability and durability, the Golf is often regarded as a long-term investment. The Golf offers a variety of engine choices and trim levels to suit a variety of preferences. If you're looking for a sophisticated hatchback that offers a touch of luxury, the Volkswagen Golf is worth considering.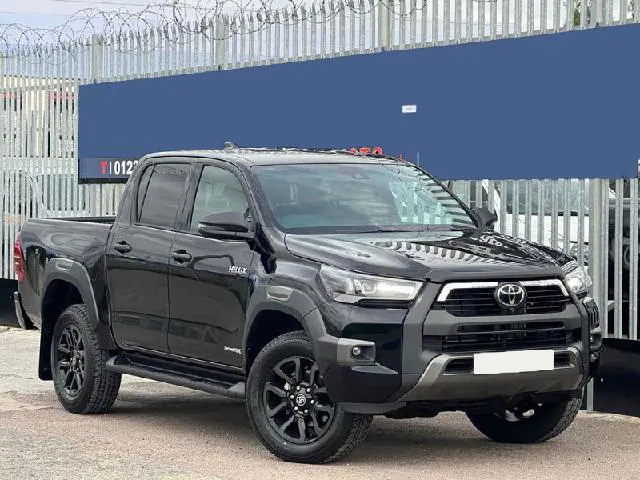 The Toyota Hilux has gained legendary status in Zimbabwe and is a go-to choice for adventurers and off-road enthusiasts. With its robust build, exceptional durability, and impressive off-road capabilities, the Hilux is ready to conquer any terrain. Whether you're navigating through challenging landscapes or need a reliable work companion, the Hilux delivers excellent performance and versatility. Its spacious cabin, towing capacity, and practicality make it a sought-after pickup truck in Zimbabwe. You may choose a suitable used Hilux model for your requirements from a variety of models that are readily available.
Factors to Consider While Buying A Used Car In Zimbabwe
When buying a cheap used car in Zimbabwe, there are several factors you should consider to ensure you make a wise decision. Here are some important factors to keep in mind:
Budget
Establish a budget and adhere to it. Take into account not just the purchase price but also recurring expenses like insurance, gasoline, upkeep, and probable repairs.
Vehicle History
Obtain the car's history record to look for any accidents, prior owners, unusual mileage, and unpaid debts. This will give you an idea of the car's condition and whether it has been well-maintained.
Condition
Examine the vehicle in person or get a reliable mechanic to do it for you. Keep an eye out for dents, corrosion, wear and tear, and other defects. Check the tires, brakes, suspension, and engine for any issues.
Service and maintenance records
To determine whether the vehicle has had regular servicing and upkeep, get the service records. This might show how well the automobile has been maintained and whether there have been any significant replacements or repairs.
Ownership and legal documentation
Ensure the seller has all the necessary legal documentation, such as the vehicle registration book, proof of ownership, and valid license discs. Verify that the details match the seller's information. Contact SBT Japan for a smooth purchasing procedure.
Test drive
You should always test drive the vehicle. Pay close attention to how the engine runs, the transmission shifts, the brakes and steering, as well as your overall driving experience. This will help you assess the car's condition and identify potential issues.
Market research
Do some market research on the automobile you are interested in. Compare prices from different sellers and consider factors such as the year, make, model, mileage, and overall condition of similar vehicles in Zimbabwe.
Availability of spare parts
Check the availability and cost of spare parts for the specific make and model of the car. This can affect the affordability of future repairs, and, consequently, the convenience of future maintenance..
Ownership transfer process
Familiarize yourself with the process of transferring ownership in Zimbabwe. Ensure the seller can provide the necessary paperwork and guide you through the procedure.
Consider a trusted seller.
Buy from a reputable and trusted seller or dealership. This can help minimize the risk of fraud and ensure a smoother transaction. Remember to exercise caution and do thorough research before making a purchase. It's also advisable to consult with knowledgeable individuals or seek professional advice to make an informed decision. Moreover, SBT Japan Used Cars is a reliable platform where you can book your favorite used car. You can work through SBT Zimbabwe to find the car and get the deal done.
Conclusion
When it comes to finding the most demanded used cars for sale in Zimbabwe, the market offers a variety of options to suit different preferences and budgets.From the reliable Toyota Corolla to the versatile Honda Fit, then moving on to the rugged Nissan Navara, transitioning to the stylish Volkswagen Golf, and finally, culminating with the iconic Toyota Hilux, Zimbabwean car buyers have an array of choices to consider.
SBT Zimbabwe, a reputable dealership, offers a wide selection of quality vehicles, including SBT Japan used cars. Whether you're searching for an affordable option or a specific make and model, exploring the most demanded used cars in Zimbabwe will help you make a well-informed decision. Take your time, thoroughly research, and find your perfect ride in the Zimbabwean market.