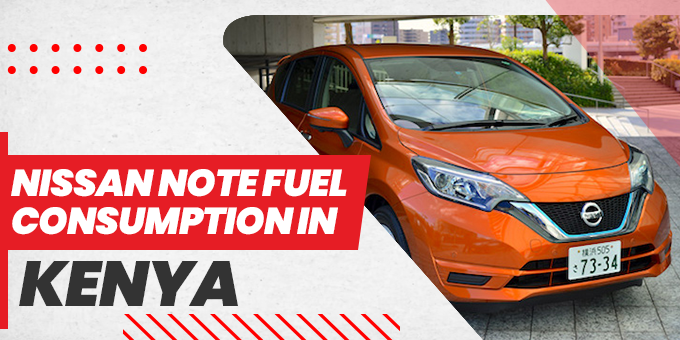 Few brand names in the automotive sector have the recognition and weight of Nissan. With a history spanning decades and a dedication to innovation, Nissan has continuously produced cars that combine performance, style, and utility.
In this comprehensive article, we will review the Nissan Note fuel consumption in Kenya and its features. Furthermore, we will explore its features, design, performance, and what sets it apart in the competitive automotive market.
A Brief Overview
The Nissan Note, often touted as the epitome of a versatile hatchback, has made waves in the automotive industry since its inception. Combining sleek aesthetics with functionality, it is a car that caters to a wide range of drivers, from urban commuters to families seeking a reliable, compact vehicle.
Nissan Note Trim Levels
S Trim
The base S trim offers an affordable entry point to the Nissan Note. The fact that it is more affordable without sacrificing features makes it a desirable choice for those on a tighter budget.
SV Trim
The SV trim takes things up a notch, adding more advanced tech features, such as a larger touchscreen and a premium audio system. For individuals who prioritize comfort and technology throughout their daily commute, it's a great option.
SR Trim
For those seeking a sportier driving experience, the SR trim is the way to go. With sport-tuned suspension and unique styling elements, it's the embodiment of fun and performance in a compact package.
Nissan Note Features
Exterior Design
The first impression of any car begins with its exterior, and the SBT Nissan doesn't disappoint. With bold lines, a distinctive front grille, and aerodynamic features, it strikes a perfect balance between sportiness and elegance. The LED headlights make it easier to see and give it a more upscale appearance.
Interior Comfort and Features
Performance and Efficiency
The Nissan Note excels when it comes to performance. Its fuel efficiency and effective engine options provide a comfortable and dynamic driving experience, making it a great alternative for anyone concerned about their carbon impact. Whether you're navigating city streets or embarking on a road trip, the Note's handling and acceleration are sure to impress.
Safety Features
Advanced Driver Assistance Systems
Nissan takes safety exceptionally seriously, and the Note stands as an unequivocal testament to that unwavering commitment. Imbued with a myriad of modern driver assistance features, such as adaptive cruise control, lane departure warning, and blind-spot monitoring, the Nissan Note establishes itself as a vehicle that prioritizes safety at every turn. In the contemporary landscape where road safety is of paramount importance, these advanced features collectively contribute significantly to creating a secure and confident driving experience.
Crash Test Ratings
The Nissan Note has regularly fared well in crash testing carried out by recognized agencies in a sector where safety is of the utmost importance. Its sturdy design and several airbags provide both drivers and passengers comfort of mind.
Fuel Efficiency and Sustainability
Eco-Friendly Engine Options
One of the key selling points of the Nissan Note is its eco-friendliness. It offers a range of engine options, including hybrid variants, which contribute to reduced emissions and better fuel efficiency. If you're looking for a vehicle that doesn't just excel on the road but also helps protect the environment, the Nissan Note won't disappoint.
Impressive Mileage
With rising fuel prices and environmental concerns, fuel efficiency is crucial for many buyers. The Note impresses in this department, providing excellent mileage figures whether you're navigating city streets or cruising on the highway. It's a car that not only lowers your fuel costs but decreases your carbon footprint. Check out the best deals for Nissan Note for sale in Kenya on our website.
Versatility and Cargo Space
Flexible Seating Arrangements
The Nissan Note is designed with versatility in mind. Its rear seats can be easily folded down to create a flat cargo floor, offering ample space for luggage. It is a fantastic option for busy families or individuals because of its versatility.
Intelligent Storage Solutions
Ownership Experience
Reliability and Longevity
The Note lives up to Nissan's well-deserved reputation for building dependable automobiles. Its robust construction and quality components are built to last, giving you peace of mind and potentially reducing long-term ownership costs.
Extensive Dealer Network
Another advantage of owning a Nissan Note is the extensive dealer network. Nissan's commitment to customer service means you'll have access to professional maintenance and service options wherever you are, ensuring that your vehicle stays in top condition throughout its life.
Fuel Efficiency in Kenyan Driving Conditions
City Commutes
Highway Cruising
Eco-Friendly Options
For environmentally conscious Kenyan drivers, the SBT Nissan Note also offers hybrid variants. These models combine a traditional gasoline engine with an electric motor, providing an eco-friendly alternative with reduced emissions. This not only contributes to a cleaner environment but also potentially results in fuel savings over time.
Real-World Fuel Efficiency
It's crucial to remember that driving habits, road conditions, and maintenance can all affect fuel economy in the real world. However, many Nissan Note owners in Kenya have reported excellent fuel economy figures, often exceeding the manufacturer's estimates. You can increase fuel efficiency and minimize the environmental effects of your vehicle with careful driving and routine maintenance.
Why Choose SBT Kenya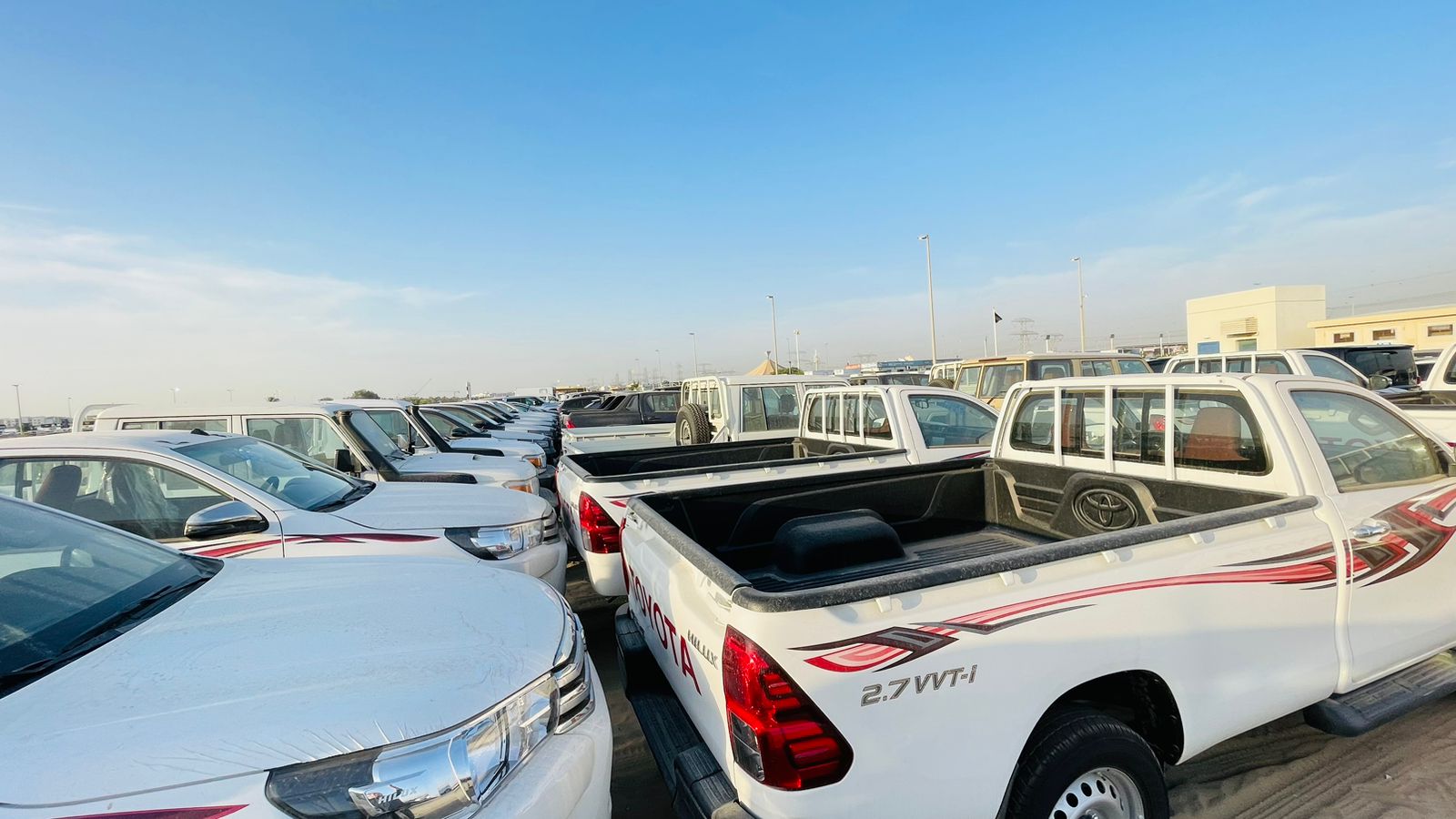 If you are convinced with the Nissan Note and believe it is the best vehicle for your needs, you can easily buy it from SBT Kenya. SBT Kenya has a wide range of makes and models you can choose from for your daily transportation needs.
Whether you live in Mombasa, Nairobi, Nakuru, Kisumu, or any other area, you can get top imported cars. SBT Japan has the resources to help you ship the car of your choice to Kenya. If you have questions, you can contact customer support, who are available 24/7 to assist you.
Conclusion
In Kenya, where both city commutes and long highway journeys are integral parts of daily life, the Nissan Note's fuel consumption rating stands out as a notable feature. Whether you're navigating Nairobi's bustling streets or embarking on an adventure through the diverse landscapes of Kenya, this compact car offers a harmonious blend of performance and fuel savings.
Consequently, if you find yourself in the search for a vehicle that seamlessly caters to your transportation needs while simultaneously contributing to significant fuel cost savings, the Nissan Note is unquestionably a vehicle worth considering.