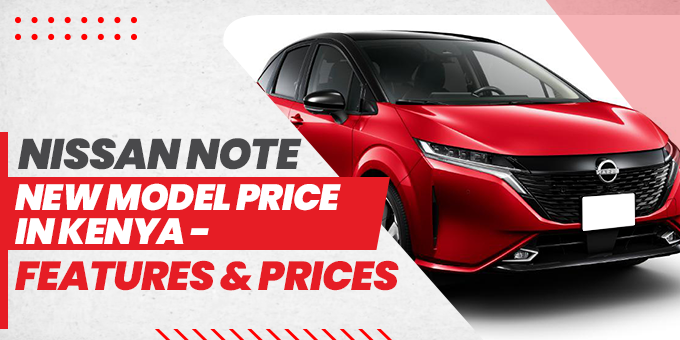 The Nissan Note new model price in Kenya is between Ksh 2,100,000 to Ksh 2,600,000
Nissan Note's new model in Kenya is in demand due to its features and prices. Due to its affordability and cutting-edge technology, the 2023 Nissan Note E-power is one of the most demanded vehicles. This comprehensive guide will walk you through the key specifications, performance enhancements, and expected price range for this stylish and eco-friendly hatchback.
Introducing the 2023 Nissan Note
Nissan has been a trusted name in the automotive industry, known for its commitment to innovation and performance. The SBT Nissan Note, a popular hatchback model, has been reimagined for 2023. With a host of upgrades and cutting-edge technology, the new model Nissan Note promises to be a game-changer in its category.
One of the most exciting aspects of the new model Nissan Note is the introduction of the E-Power technology. This revolutionary hybrid powertrain combines an electric motor with a gasoline engine, providing an eco-friendly driving experience without compromising on performance.
Key Features of the 2023 Nissan Note
Stylish Exterior
The exterior of the 2023 Nissan Note boasts a sleek and modern design with aerodynamic lines and eye-catching details. Its striking front grille and LED lighting increase its allure. If you want the best deals on SBT Nissan, visit our website now.
E-Power Technology
The Nissan Note E-Power features an advanced hybrid system that seamlessly blends electric and gasoline power. This technology not only reduces emissions but also enhances fuel efficiency, making it an ideal choice for eco-conscious consumers. Thanks to the E-Power technology, the new model Nissan Note delivers exceptional fuel economy, making it an economical choice for daily commuting and long trips.
Spacious Interior
The Nissan Note's large and comfy interior welcomes you inside. The interior is created to offer a pleasant experience for both drivers and passengers, with plenty of legroom and high-quality materials. Stay connected and entertained with the state-of-the-art infotainment system. The touchscreen display, smartphone integration, and voice command functionality make every journey enjoyable.
Safety Features
Nissan places a high focus on safety, and the 2023 Note doesn't let them down. It has several safety features, including automated emergency braking, adaptive cruise control, and blind-spot monitoring.
Nissan Note New Model Price in Kenya
Now, let's get down to the numbers that matter most—the price. When it comes to the Nissan Note new model price in Kenya, it's essential to consider various factors, including trim levels and optional features. While exact pricing may vary based on these variables, we can provide you with an estimated price range to help you plan your budget.
Base Model: Affordable Entry
The base model of the 2023 Nissan Note is expected to be competitively priced in the Kenyan market. With its affordable starting price, it offers excellent value for budget-conscious consumers who still want to experience the Nissan quality.
Mid-Range Trims: Balancing Features
If you're looking for a bit more in terms of features and performance, the mid-range trims of the new model Nissan Note may be the perfect choice. These versions are likely to offer a well-rounded package at a reasonable price point.
Premium Packages: Luxury and Tech
For those seeking the ultimate Nissan Note experience, premium packages and higher trims will be available. These versions will come with advanced features, technology upgrades, and luxurious touches, catering to those who want the best of the best.
Customization Options
Nissan typically offers a range of customization options, allowing buyers to tailor their Nissan Note to their preferences. These options may include various color choices, interior finishes, and additional accessories to personalize your vehicle further.
Where to Buy the New Model Nissan Note in Kenya
When the new model Nissan Note hits the Kenyan market, you'll want to know where to find it. You can visit the SBT Japan website to look for a used Nissan Note 2023 for a reasonable price range. Customers may easily research and test-drive the newest models thanks to SBT's convenience features. Additionally, SBT offers financing options and attractive promotions to make your Nissan Note purchase even more accessible.
Driving the Future: Nissan Note E-Power
Performance with a Green Heart
The heart of the 2023 Nissan Note is its innovative E-Power technology. With the help of a petrol engine and an electric motor, this hybrid powertrain achieves outstanding fuel efficiency without sacrificing performance. The electric motor provides instant torque, thereby enhancing acceleration and responsiveness. Simultaneously, the gasoline engine is a generator, seamlessly charging the battery and ensuring a smooth driving experience.
Fuel Efficiency Redefined
The Nissan Note for sale in Kenya E-Power excels in a time when many drivers place a high priority on fuel efficiency. For individuals wishing to minimize their environmental impact and fuel prices, the sophisticated powertrain optimizes fuel use. The Nissan Note's fuel efficiency will impress you whether you're driving through cities or taking long highway trips.
A Smooth Ride
Nissan has paid meticulous attention to the ride and handling of the 2023 Note. Even on rough road surfaces, the accurate steering, fine-tuned suspension, and low center of gravity offer a comfortable ride. Whether driving in urban traffic or cruising on the open road, you'll appreciate the Note's balanced and responsive handling.
Style Meets Functionality
Striking Exterior Design
The outside styling of the 2023 Nissan Note is evidence of Nissan's dedication to both fashion and practicality. This hatchback oozes confidence and modernity with its powerful front grille, sleek lines, and LED headlights. The vehicle's aerodynamic design not only makes it seem better but it also increases economy by lowering drag.
Spacious and Versatile Interior
Step inside the Nissan Note, and you'll discover a world of comfort and versatility. All passengers will have a comfortable journey thanks to the roomy interior. Additionally, the generous legroom for both front and rear passengers ensures a pleasant travel experience. Furthermore, this versatile design allows for seamless adaptation to various transportation needs. Get the best deals on SBT Kenya.
Premium Finishes
Nissan understands the importance of premium finishes, and the 2023 Note doesn't disappoint. Depending on the trim level you choose, you can enjoy features like leather upholstery, wood accents, and other high-quality materials that elevate the overall interior ambiance.
Personalization Options
Exterior Color Choices
Nissan values personalization, and the 2023 Note offers a range of exterior color options to suit your taste. Whether you prefer classic black, vibrant red, or a more subdued silver, you'll find a color that matches your style.
Interior Customization
In addition to exterior choices, Nissan provides interior customization options. You can select from various interior finishes and color combinations to create a cabin that reflects your personality and preferences.
Conclusion: SBT Japan for Nisan Note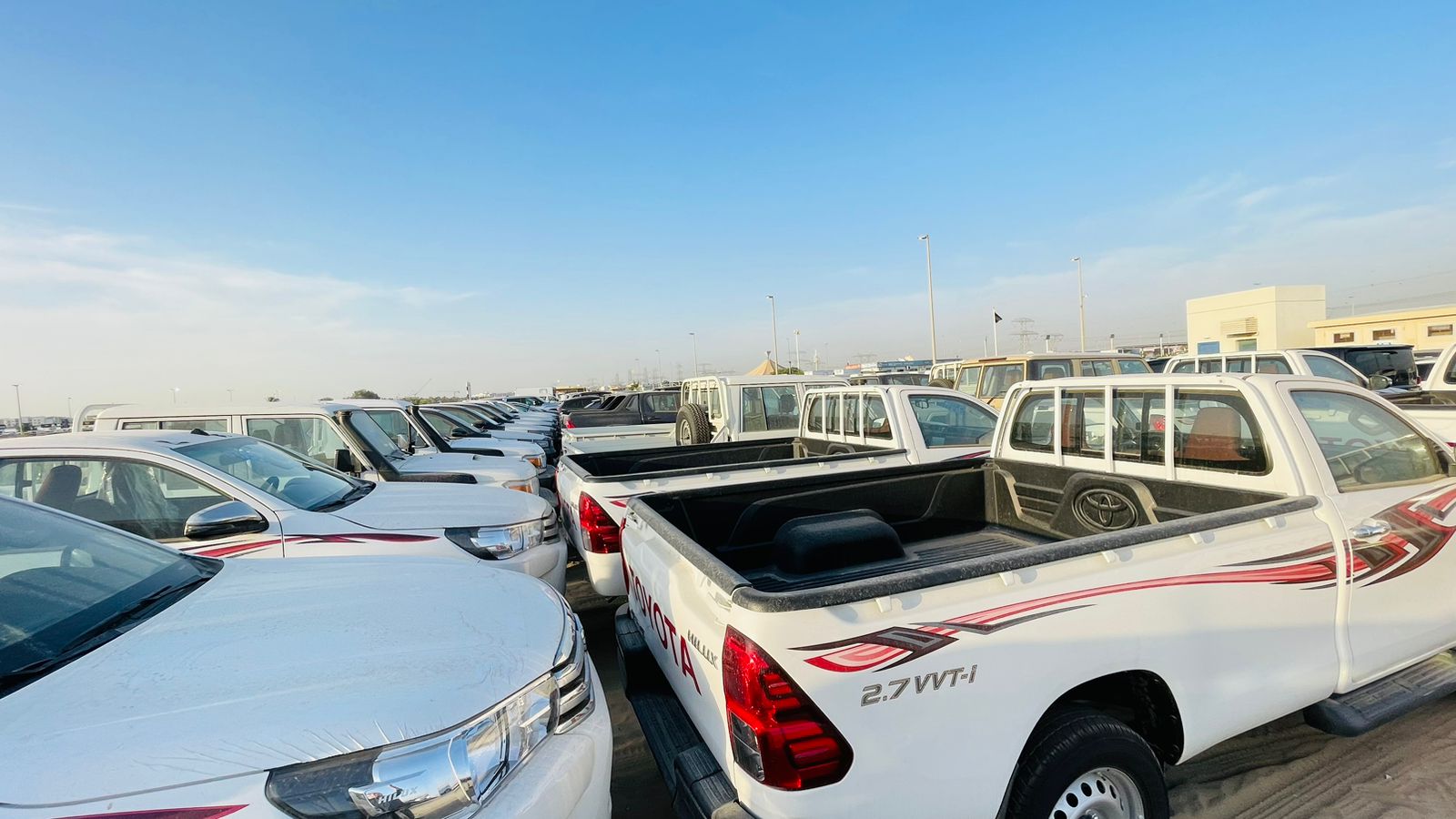 In conclusion, the Nissan Note Price In Kenya is set to redefine the hatchback segment in Kenya. With its innovative E-Power technology, stylish design, spacious interior, and advanced features, it's a compelling choice for both eco-conscious drivers and those seeking a comfortable and connected driving experience.
Are you intrigued by the Nissan Note's E-Power technology? Curious about its performance and efficiency? Connect with SBT to experience a test drive and witness how this innovative hatchback can transform your daily commute.