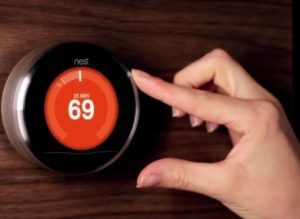 Have you ever set a temperature of your home from your car?  No?
Today we will give you that how to set the temperature. Recently a company called "Nest" has shown its smart thermostat that enables you to connect your home devices with it. The amazing part is not only the device connectivity through a mobile phone but you can control your room temperature from your car Mercedes Benz has also collaborated with this company to bring smart home connectivity features to the their cars.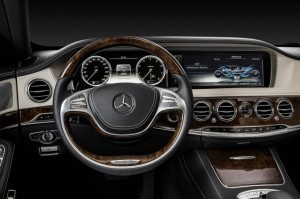 And this is not the only a one way communication but you can communicate with other devices like fire smoke alarms the smart lightning bulbs of your home for example if you home on fire then these thermostats will not only alert you but it can send signals to your smart lighting bulbs to change to specific color that you set on the bulbs in case of any emergency.
Let us give you some update about the company's ownership that the company has been acquired by Google few years ago and the CEO of that company is former apple employee who played a major role in the designing of an iPod at apple computers.
Nest thermostats has already got the hype in the market due to their modern high tech designs and with these amazing features and Mercedes Benz connectivity, we must say that the success is not too far.
Enjoy full feature packed video of Nest Thermostat and Mercedes-Benz Below!