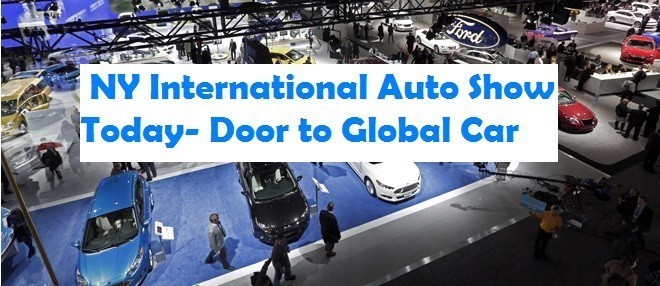 New York Auto Show is the number 1 trade show with global cars showcased on a single platform. It is a lot of buzzed about show that will start today on a very high note. Global cars will be show casing their new concepts and models that will be the future leaders of road.
It will take place in Jacob Javits Convention Center with official opening tomorrow. The event scheduling has be done in advance with Spice Market Restaurant facilitating smooth check-ins to the hotels. The complementary passes are given to dinner in the New York International show followed by Group Tour to the show floor that happened yesterday.
The Toyota Fuel Cell Ride Along happened yesterday and will be happening today as well. The Show opening ceremony will be taking place tomorrow on 19th in Crystal Palace Northwest Side. The show will have singers and celebrities to entertain audience, so it is not the plain Car Show, rather a completely packed entertainment package for all. The ceremonies will continue till 27th April, so it is expected to be a 10 day full of fun experience.
The Auto Show has been happening since 1900, surviving economical booms and crisis alike, carving the niche to show the world, what automobile Industry needs to offer. It is not just plain American Cars that will be showcased there; rather it will have German and Japanese brands showcasing their latest innovation and technology up-gradation.
The New York Auto show will open new avenues for growth in automobile industry across globe, so we wish all the best.