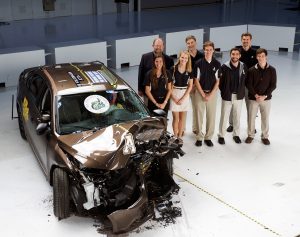 Detrimental Situation
The year 2014 has witnessed a major change in the perception of Automobile giants like Toyota, General Motors, Ford and Nissan. The increasing issues relating to safety errors, negative media attention and financial penalties have contributed greatly in tarnishing reputation right and left and shaking customer trust. Two of the major factors that have resulted in such detrimental conditions and consequences being faced by the automobile companies are weak internal communication along with poor risk management.
Lack of Organizational Control and Management
Companies like Toyota Corolla and General Motors have vast and expansive operations in numerous countries with a specific organizational structure that is followed rigorously in all their operation sites. In such organizations, when customer experience result in fatalities the shock that comes can tarnish a reputation in a matter of minutes. The companies nowadays are lacking in engaging leadership, complete and 100% regard for safety without any compromise be it monetary or whatsoever along with lack of upward and downward communication.
The ignition switch defect is an issue related to engineering but however posess an immense threat that should be communicated throughout the company to ensure no such glitches are left in any vehicle. The spiral coil of Toyota's vehicle may be a design defect but can result in the failure of deposition of airbags that are critical to human life.
The complete and efficient process of risk management needs to be implemented without even the minutest of errors since the reputation of the company lies in the smallest of details that the companies nowadays are severely lacking.