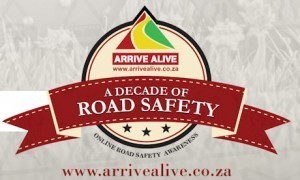 Easter Arrive Alive Campaign
In order to ensure that the sanctity of human life remains intact during the sacred Easter holidays around the country, there has been allotted a budget of R2.5 million solely for the Easter Arrive Alive Campaign in South Africa by the Eastern Cape Department of Transport. It has been done to ensure that there is efficient and effective presence and visibility of officers around the holiday countrywide.
Efforts for Campaign Success
The Eastern Arrive Alive Campaign was launched launched in Aberdeen along the infamous N9/R61 which is one of the most hazardous routes in South Africa causing uncountable accidents. The campaign witnessed the launch of a new Traffic Station for Provisional Traffic Officers for permanent deployment of officers in that areas in order to prevent accidents resulting in injuries and fatalities. In order to improve visibility of the officers through efficient presence on and off the road, the Provincial Government Fleet Management Services Trading Entity provided 20 vehicles to the traffic officers to maintain peace. Not only this but 15 ambulances, 20 rescue vehicles, 15 emergency response vehicles and 5 forensic and pathology vehicles were also handed over in order to improve Department of Health's response time in case of emergency and accidents. In order to boost morale and show support to the officers who themselves risk their life on the road on daily, new and improved uniforms were provided to strengthen their commitment to their jobs.